You probably don't follow The White House on Instagram.
And honestly, who can blame you? President Biden never posts funny memes and he certainly doesn't post thirst traps, so what's the point of their Insta in the first place?
Nonetheless, the White House does have an account, and recently they've been posting CDC update graphics like this one:
We thought it would be fun to make our own graphics, announcing just a few other things fully vaccinated people may start doing, now that COVID is winding down.
1.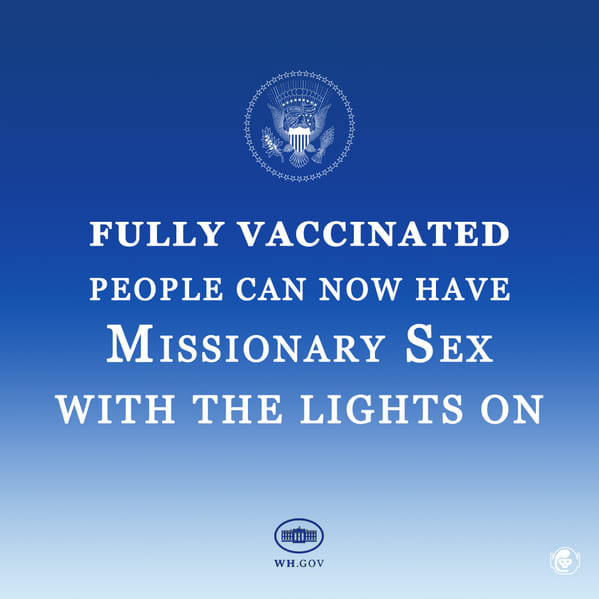 2.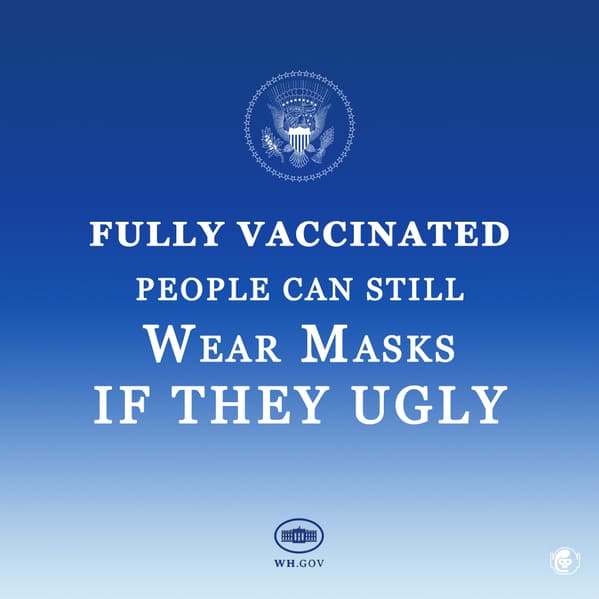 4.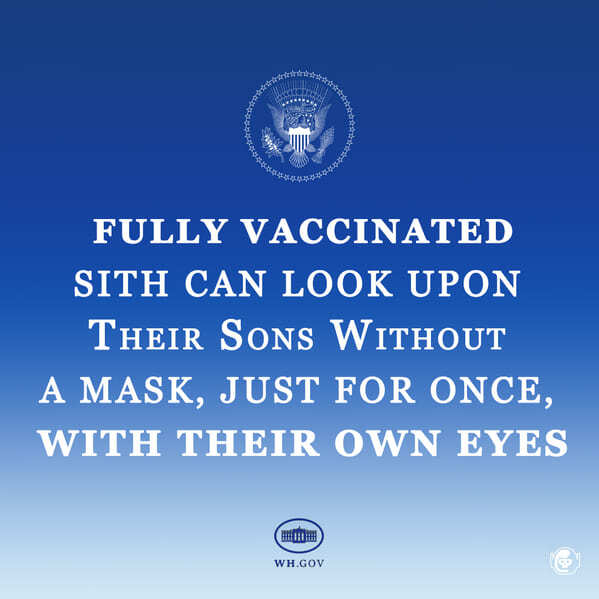 5.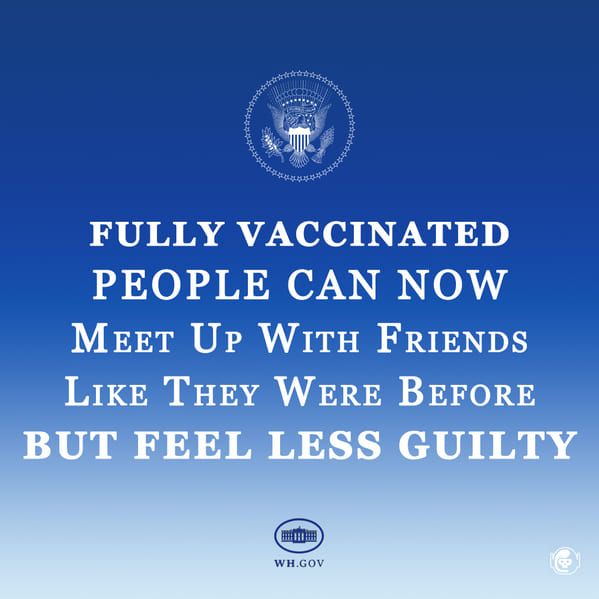 6.
7.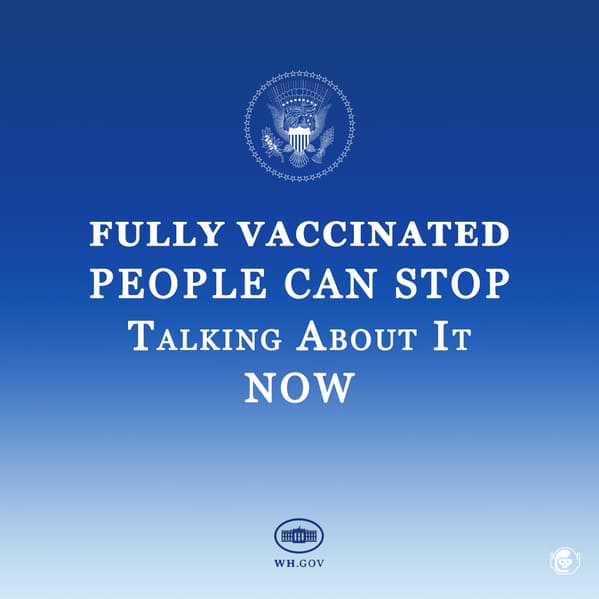 8.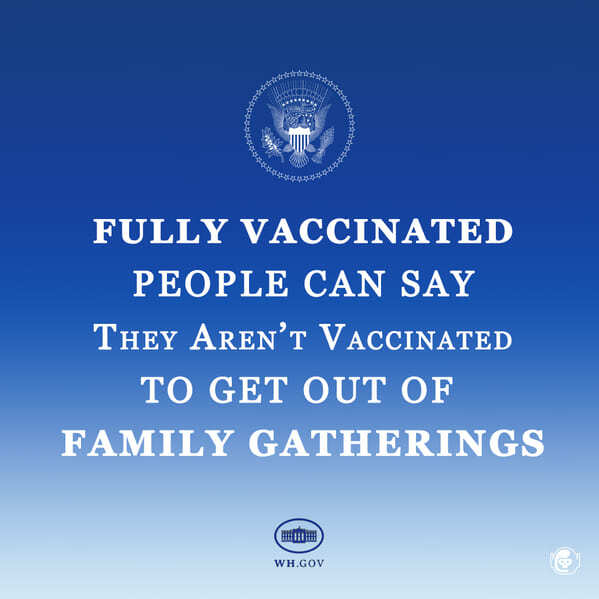 9.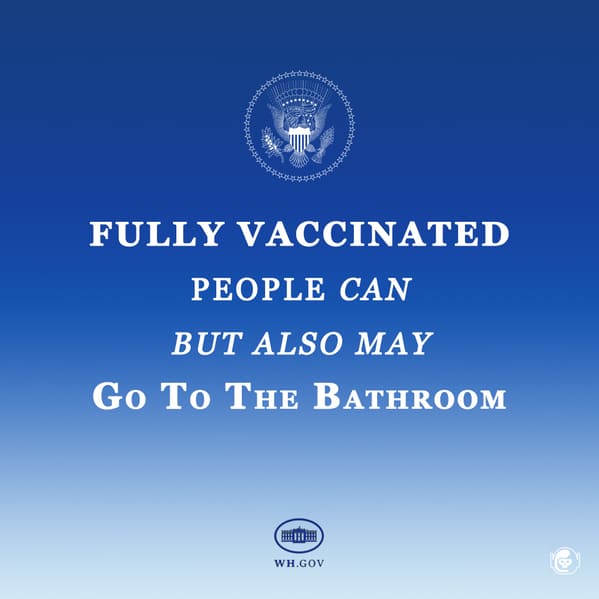 10.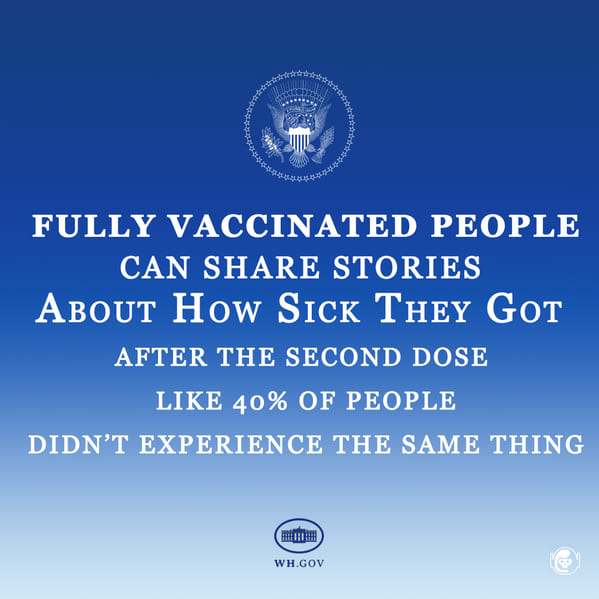 11.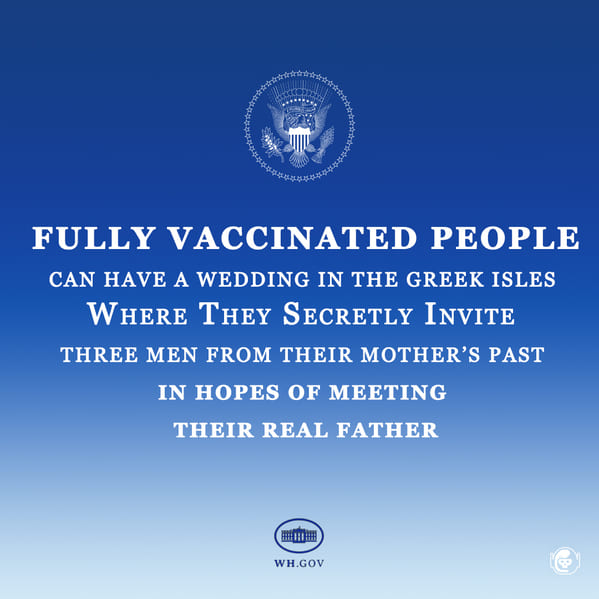 12.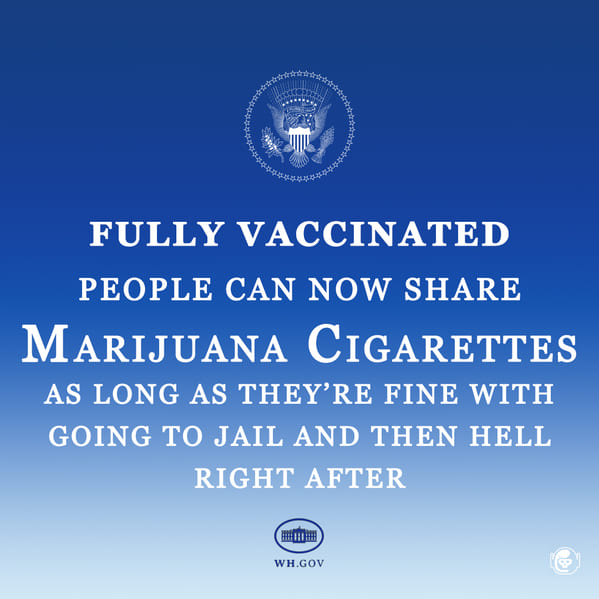 13.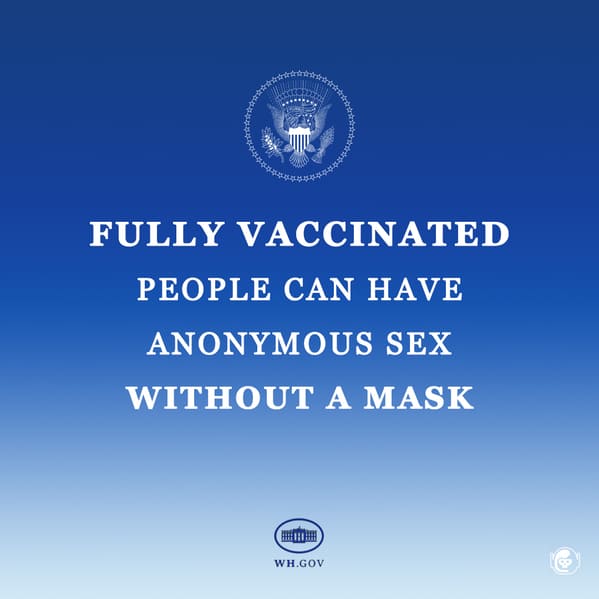 14.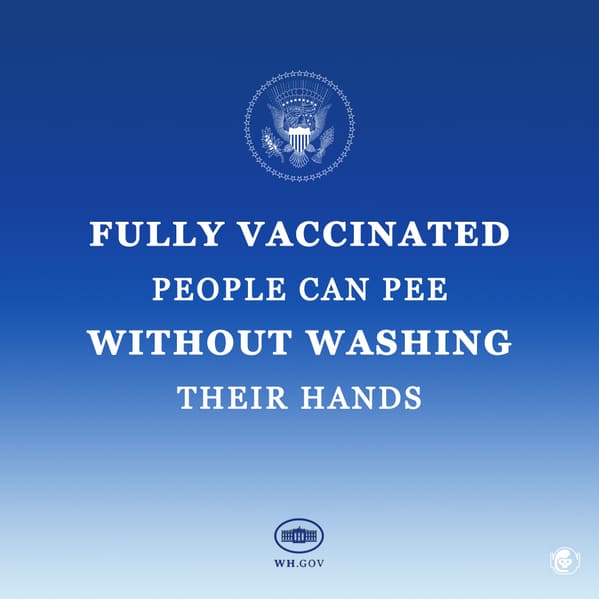 15.