By now most people are at least familiar with the benefits of therapy, and how, in both tough times and in good times, talking to a licensed therapist can make all the difference.
Whether through traditional therapy (in-office) or great new telemedicine therapy services like TalkSpace, there are so many options for gaining a better handle on life.
Of course, with any deep dive into the human soul, comes a level of awkwardness, and with that awkwardness comes something to laugh at, or at least try to — like these funny tweets about therapy.
Here are some of the best and funniest tweets about seeing working on your mental health through therapy:
1. I know we're here to work on me, but I feel like I don't let you talk about you enough.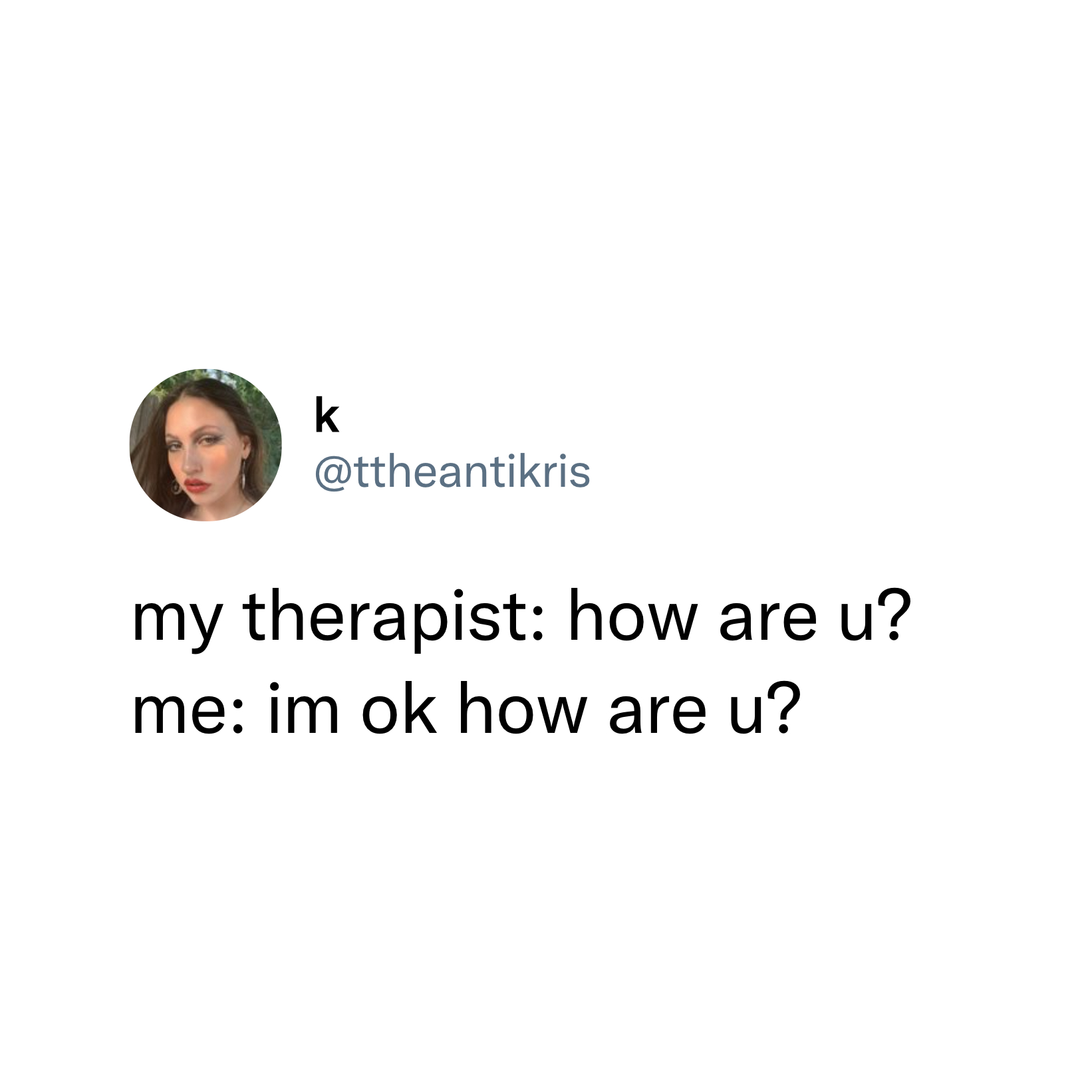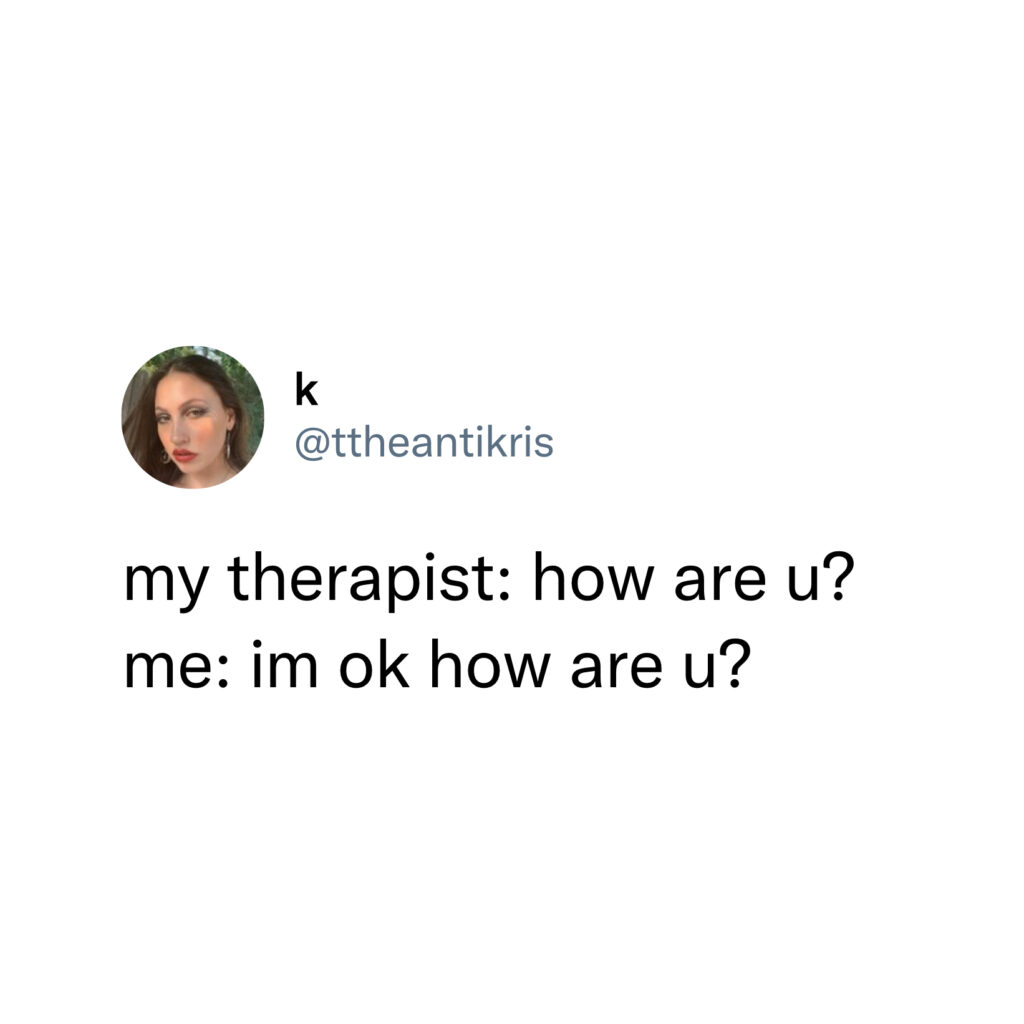 2.
3. Try not to do this to your therapist, even if you could…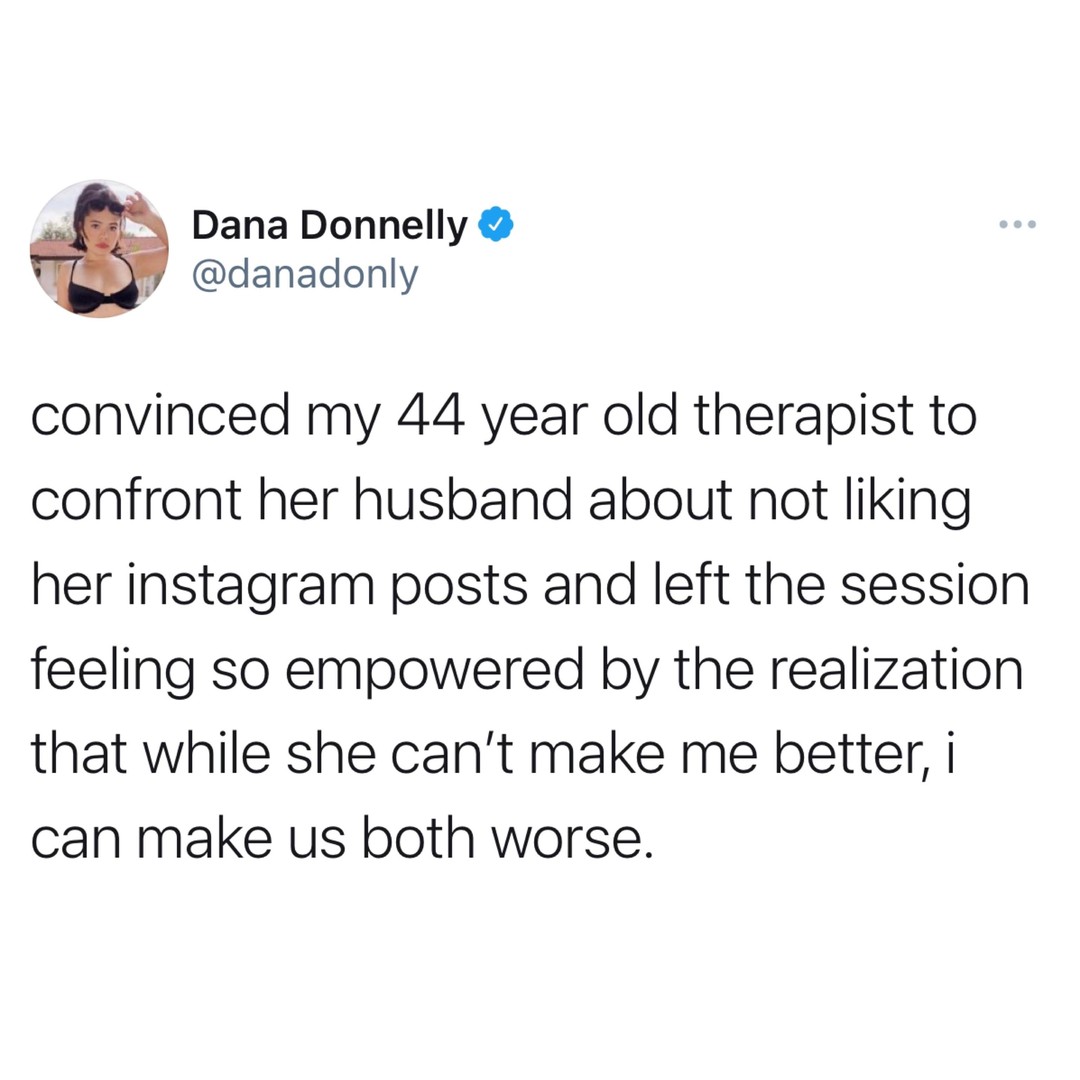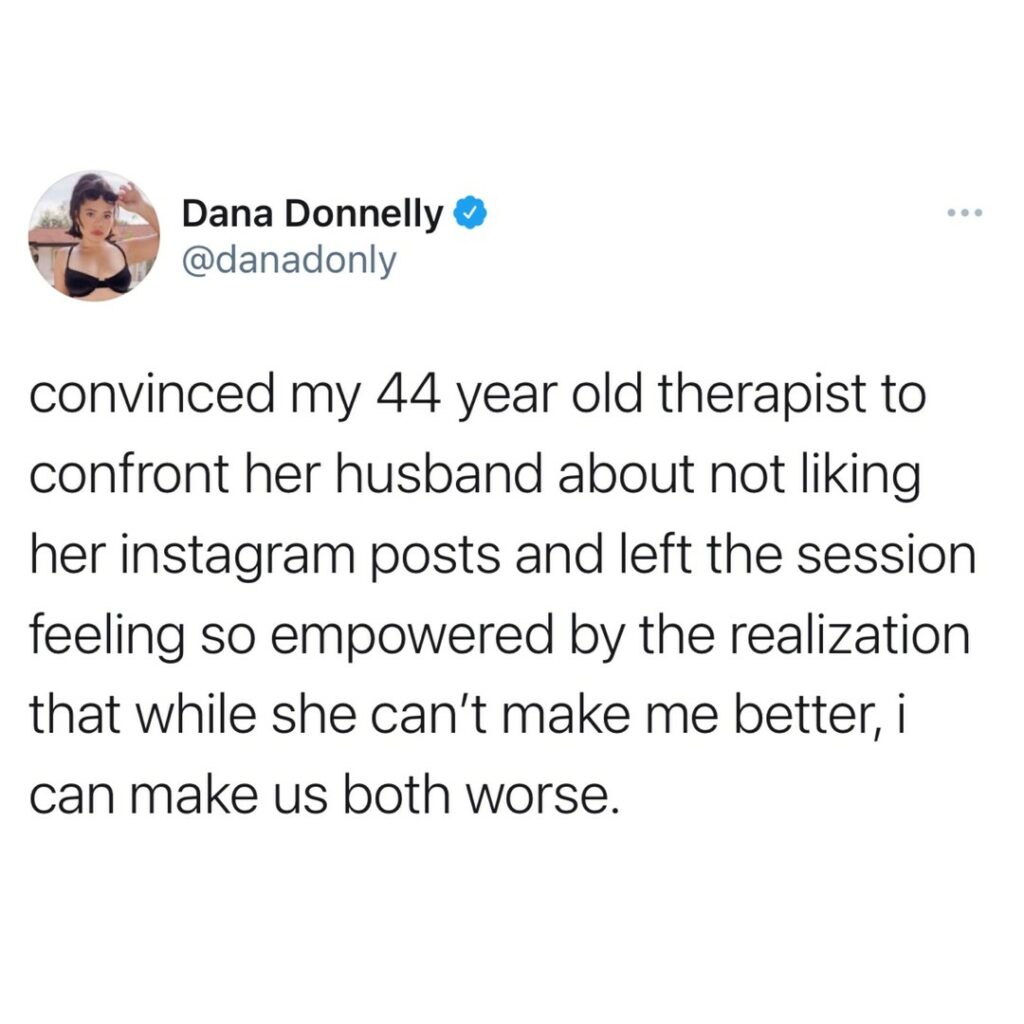 4.
5.
6.
7.
8.
9.
10.
11.
12.
13. Scary.
14.
15.
16.
17. It's not a competition, but it is.
18.

19.
20.
21.
22.
23.
24.
25. It's hard not to feel like you're supposed to "win" therapy.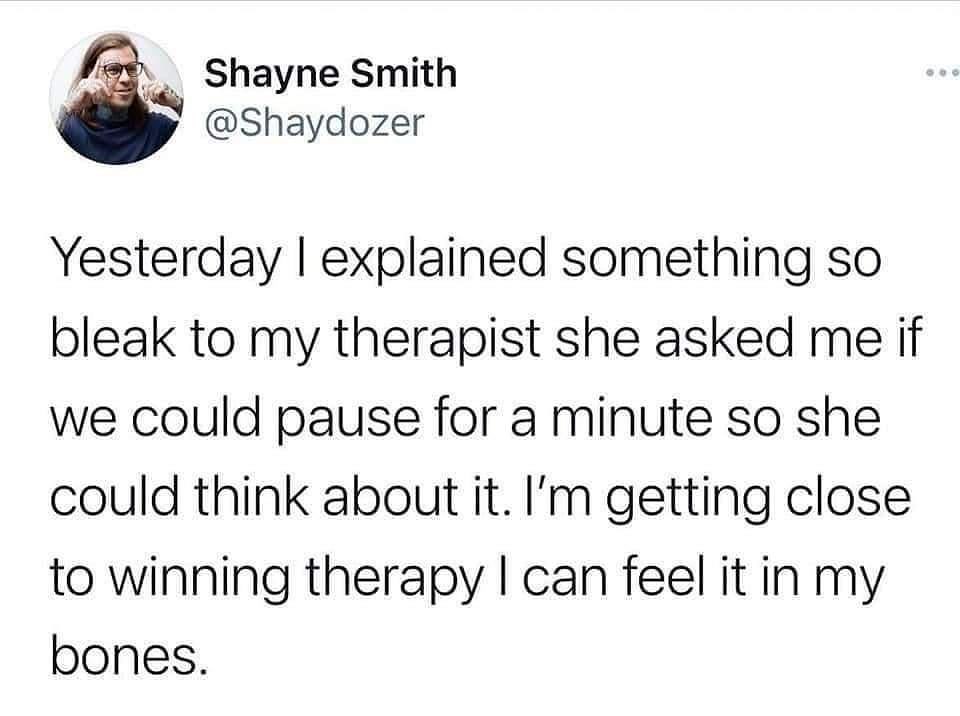 26.
TweetPik Error: Exception: No tweet ID found in . in /var/www/vhosts/meme.space/httpdocs/wp-content/plugins/tweetpik/shortcode.php:14 Stack trace: #0 /var/www/vhosts/meme.space/httpdocs/wp-content/plugins/tweetpik/shortcode.php(29): get_tweet_id() #1 /var/www/vhosts/meme.space/httpdocs/wp-includes/shortcodes.php(355): tweetpik_shortcode() #2 [internal function]: do_shortcode_tag() #3 /var/www/vhosts/meme.space/httpdocs/wp-includes/shortcodes.php(227): preg_replace_callback() #4 /var/www/vhosts/meme.space/httpdocs/wp-includes/class-wp-hook.php(308): do_shortcode() #5 /var/www/vhosts/meme.space/httpdocs/wp-includes/plugin.php(205): WP_Hook->apply_filters() #6 /var/www/vhosts/meme.space/httpdocs/wp-includes/post-template.php(255): apply_filters() #7 /var/www/vhosts/meme.space/httpdocs/wp-content/themes/bimber/template-parts/content-single-classic.php(119): the_content() #8 /var/www/vhosts/meme.space/httpdocs/wp-includes/template.php(785): require('/var/www/vhosts...') #9 /var/www/vhosts/meme.space/httpdocs/wp-includes/template.php(718): load_template() #10 /var/www/vhosts/meme.space/httpdocs/wp-includes/general-template.php(204): locate_template() #11 /var/www/vhosts/meme.space/httpdocs/wp-content/themes/bimber/g1-template-post-classic.php(51): get_template_part() #12 /var/www/vhosts/meme.space/httpdocs/wp-includes/template-loader.php(106): include('/var/www/vhosts...') #13 /var/www/vhosts/meme.space/httpdocs/wp-blog-header.php(19): require_once('/var/www/vhosts...') #14 /var/www/vhosts/meme.space/httpdocs/index.php(17): require('/var/www/vhosts...') #15 {main}