"Oof Size Large" is a reaction meme in which an image of an older man (obviously in pain) can be seen superimposed over a washing machine dial labeled "Oof Size" which is set "large." Hence, and this should be clear by now: "Oof Size Large." Makes sense, right?
The image started to gain popularity on Reddit in January 2020 and is commonly paired screenshots of cringeworthy roasts, comments, and other mortally embarrassing things that have happened on the internet.
Some Reddit users maintain that it's no more than a simple "Cringe" post but made with the "Oof Size Large" template, which is in and of itself a little "Oof Size Large" seeing as how they're arguing over memes.
That said, the purest form of the meme is for when something is not only "cringe," but also borderline inappropriate, and even mean…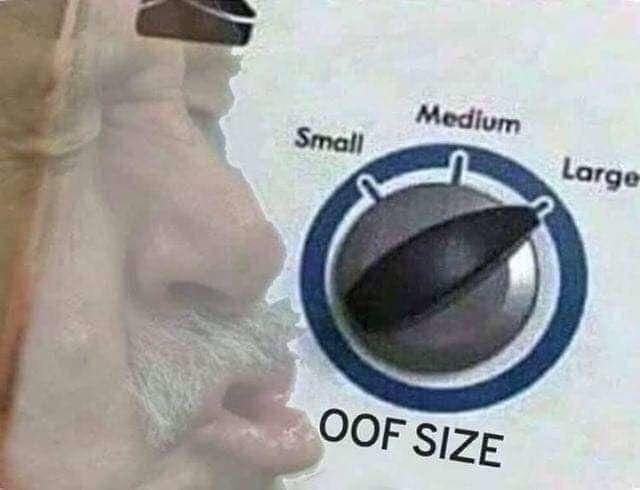 1. There are also a lot of "self-own" Oof Size large memes.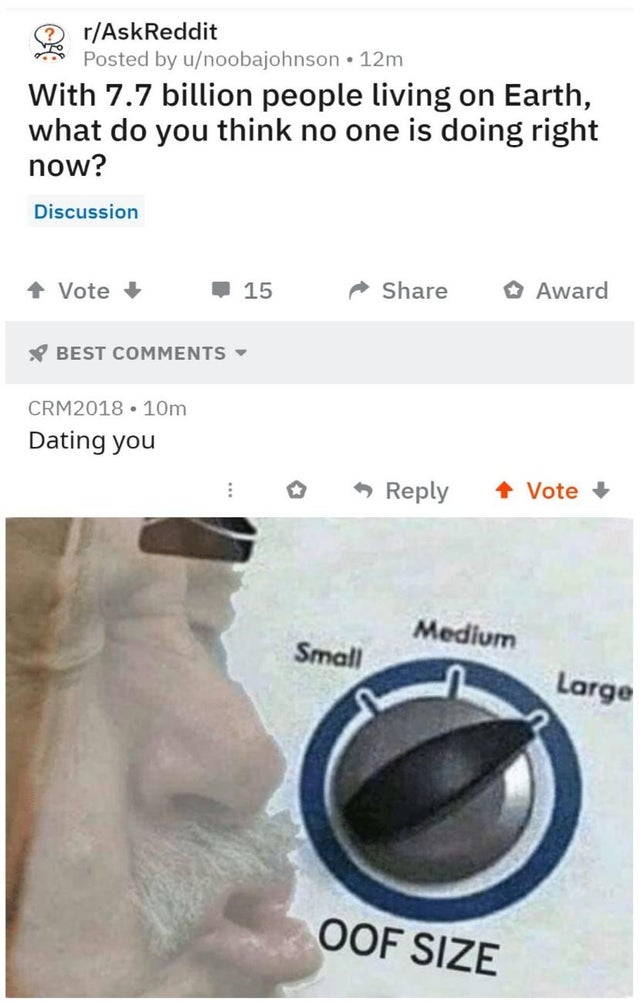 2. And many popular "roast me" posts can be elevated to "Oof Size" status if they're particularly harsh.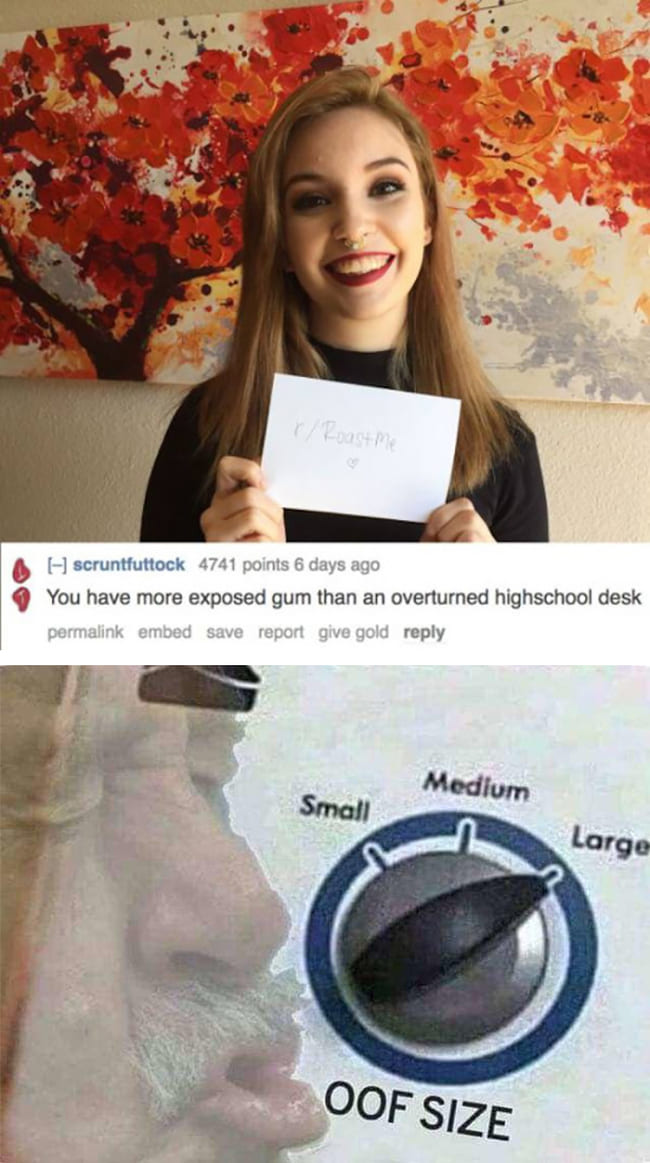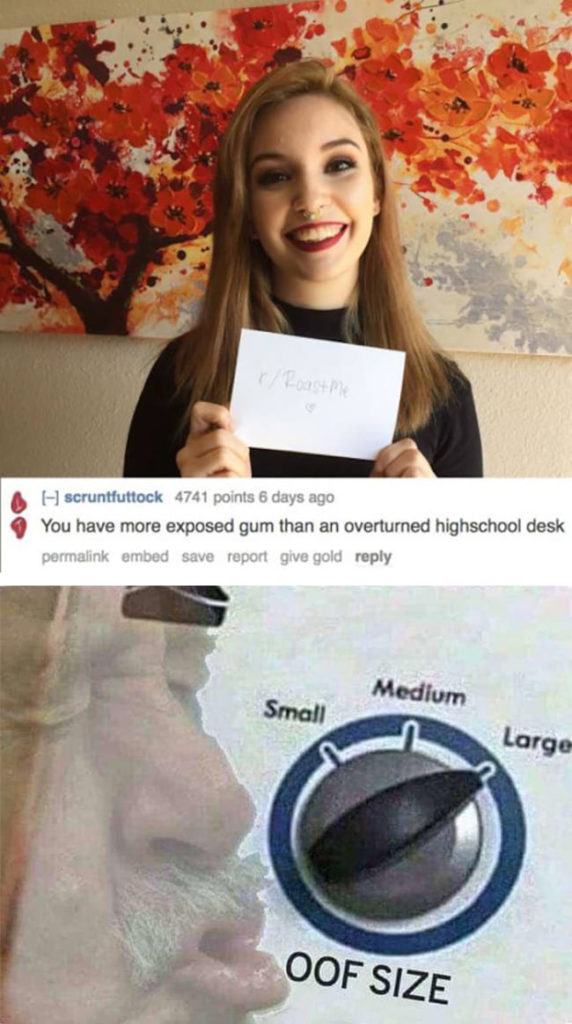 3. Mean comments on celebs is a common theme as well.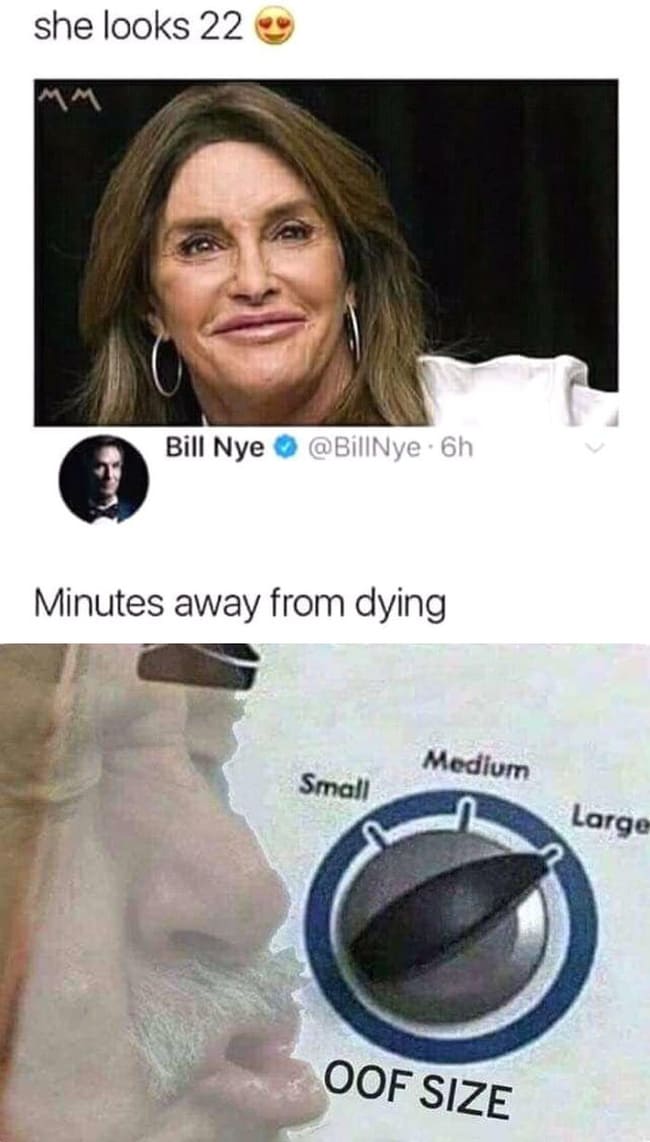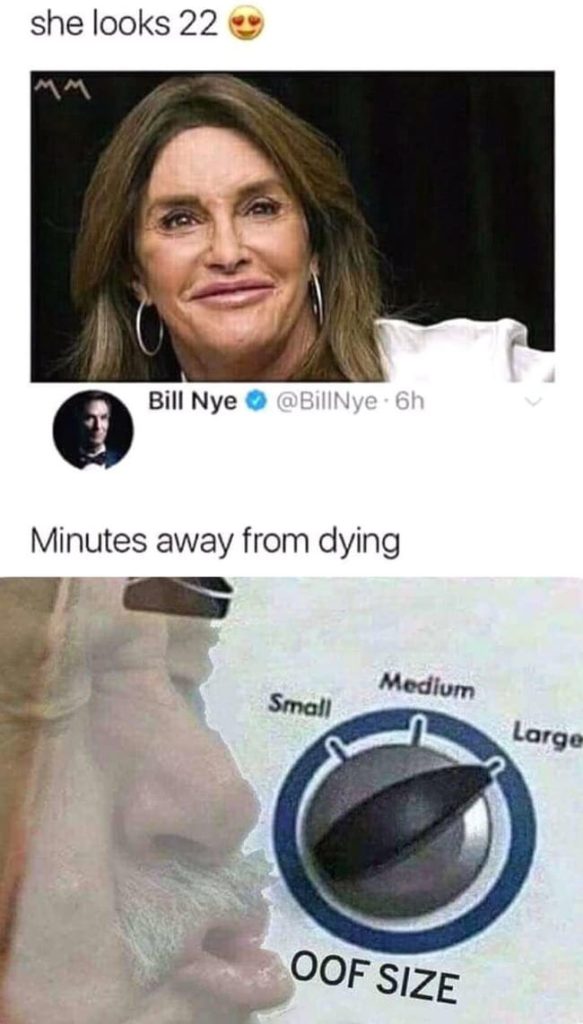 4.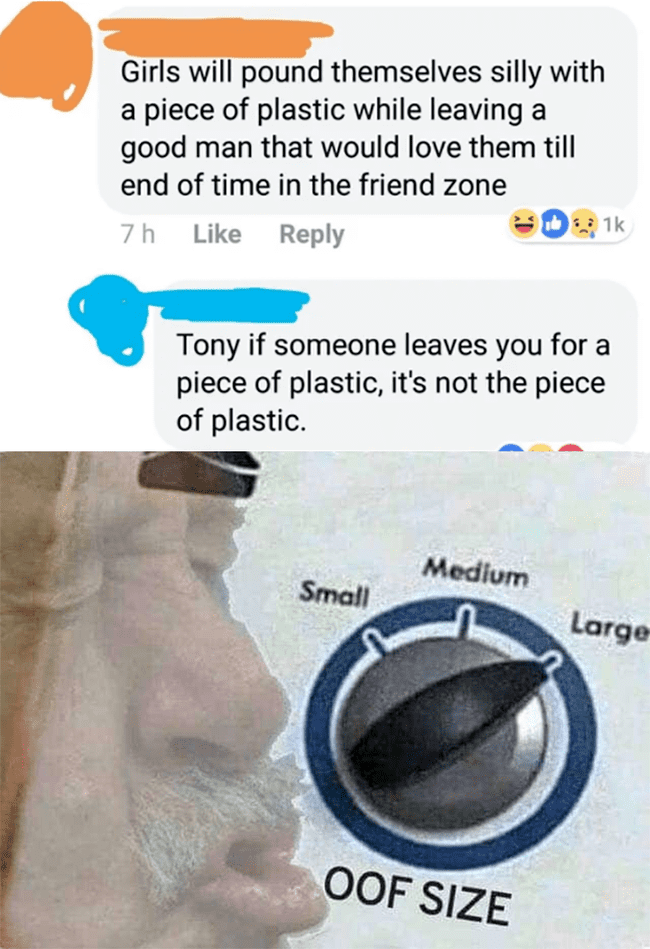 5.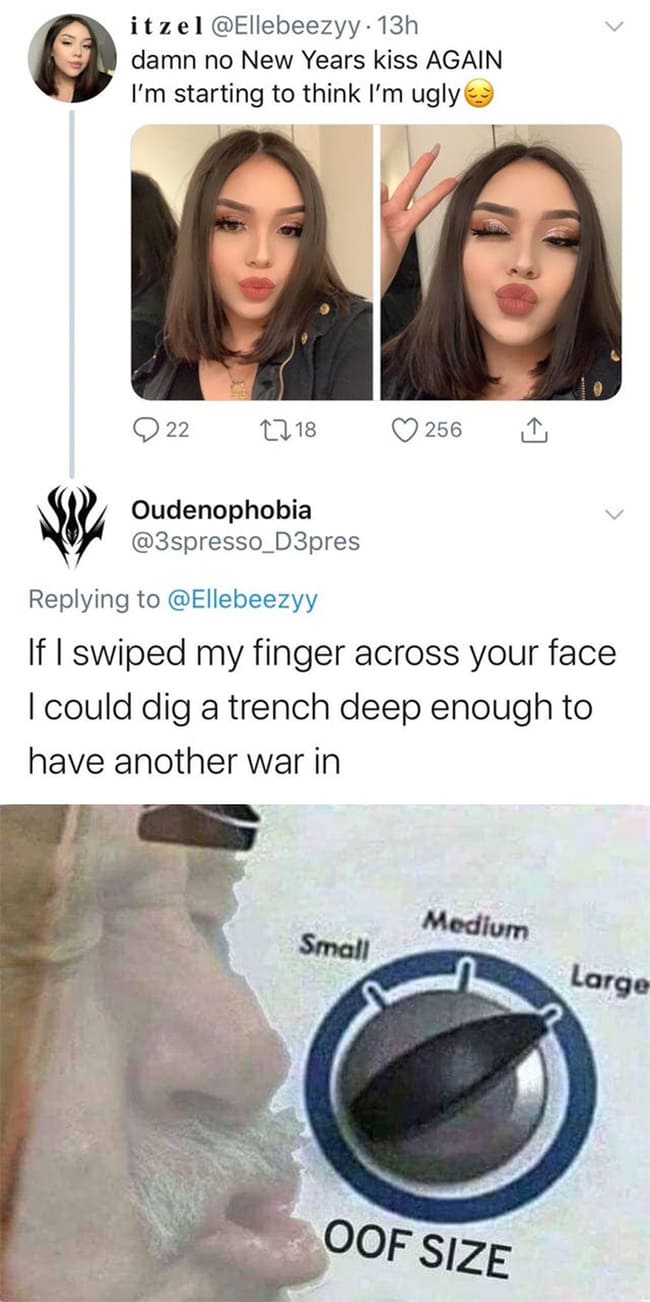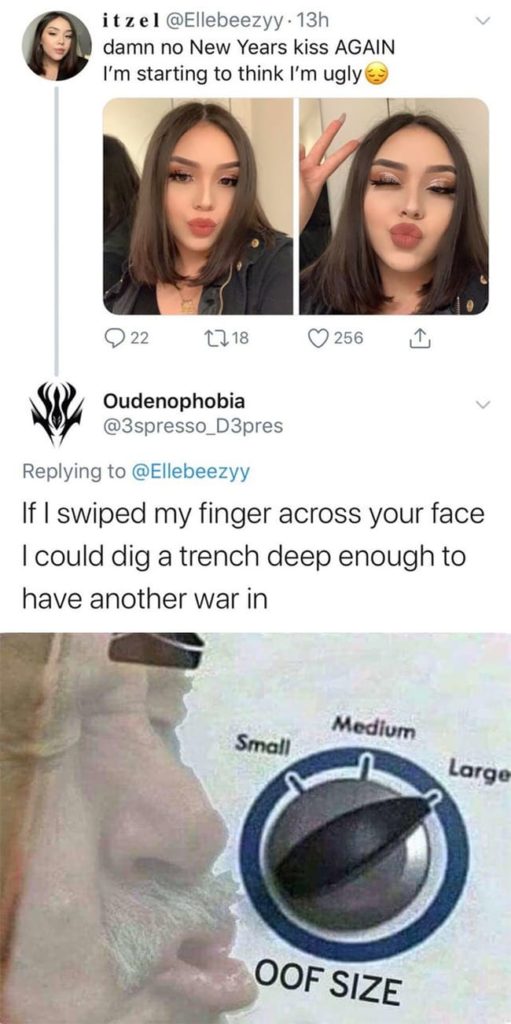 6.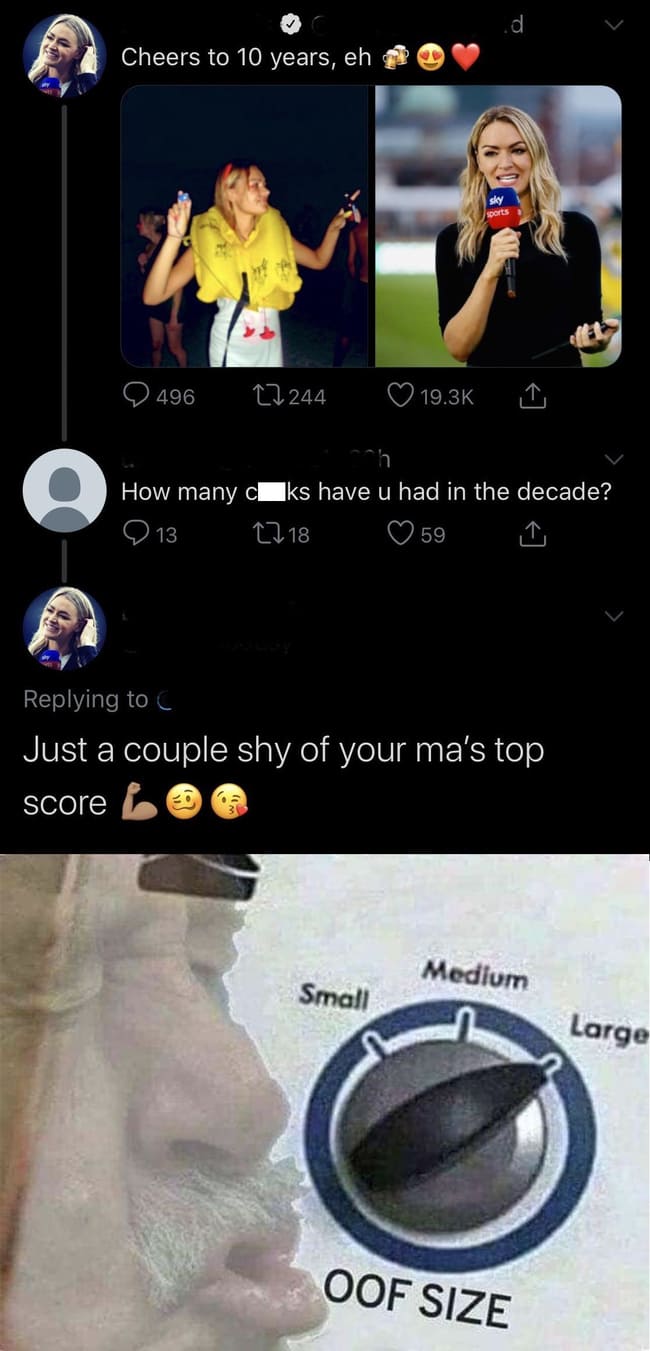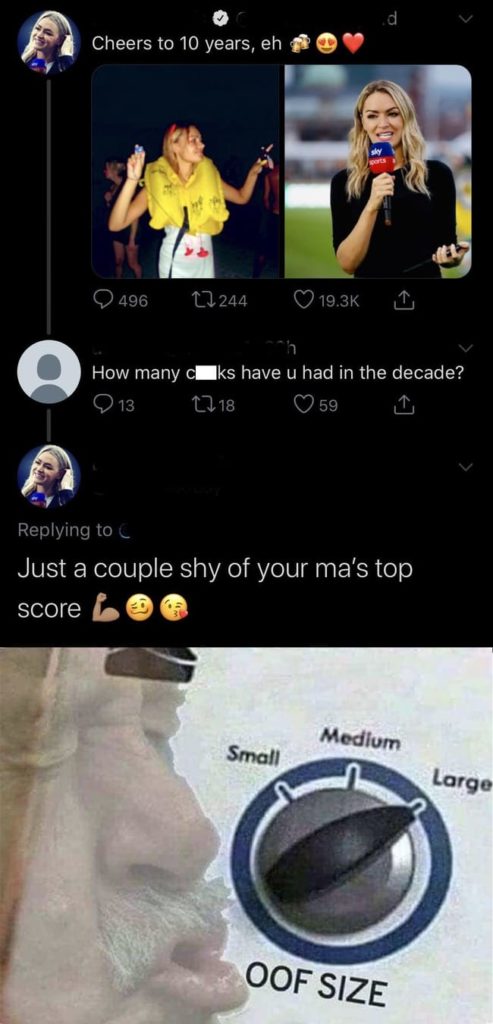 7.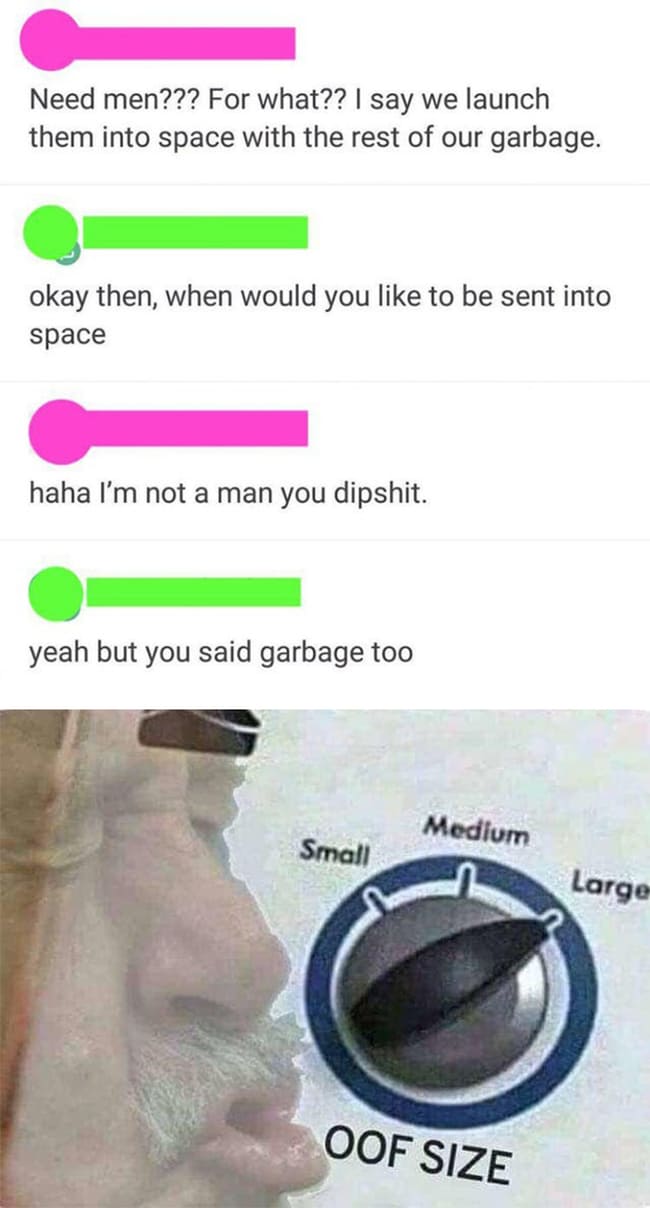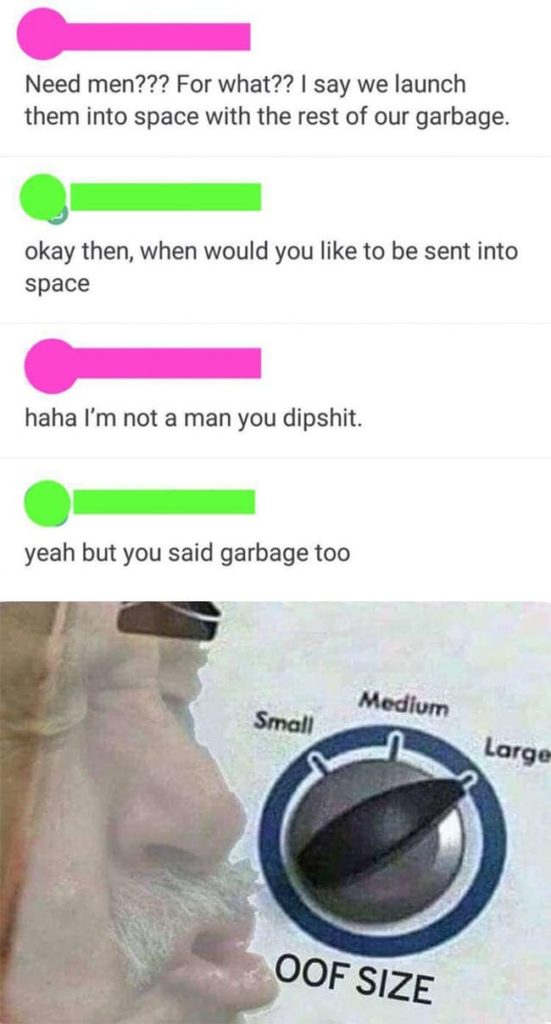 8.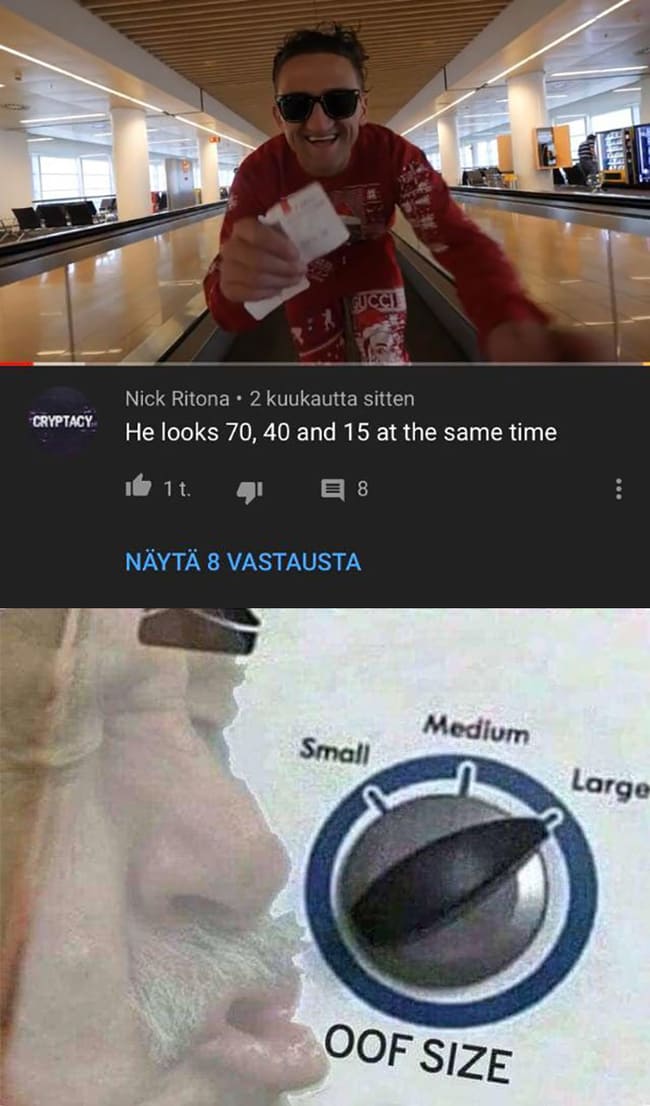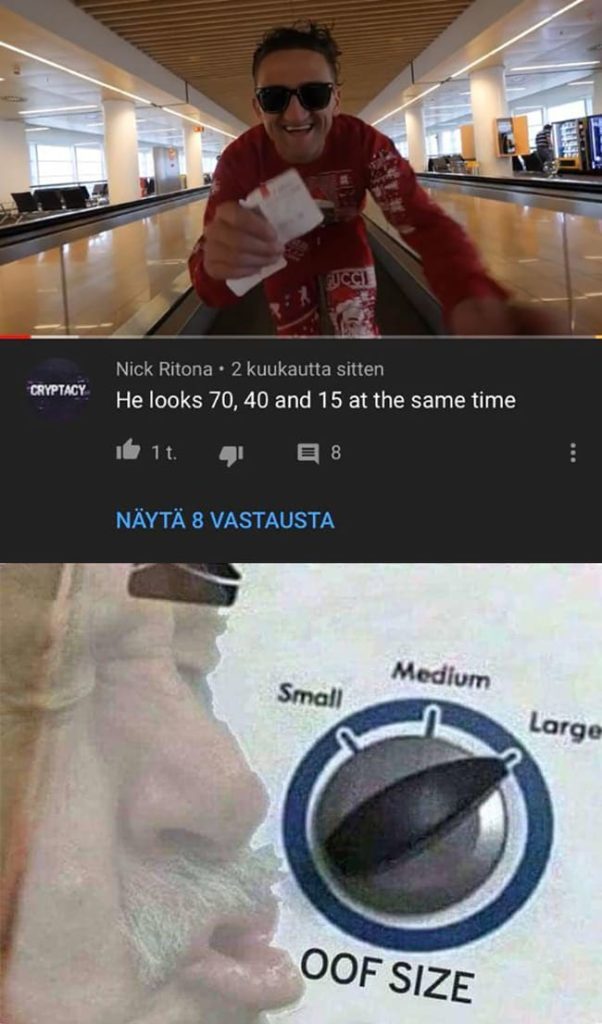 9.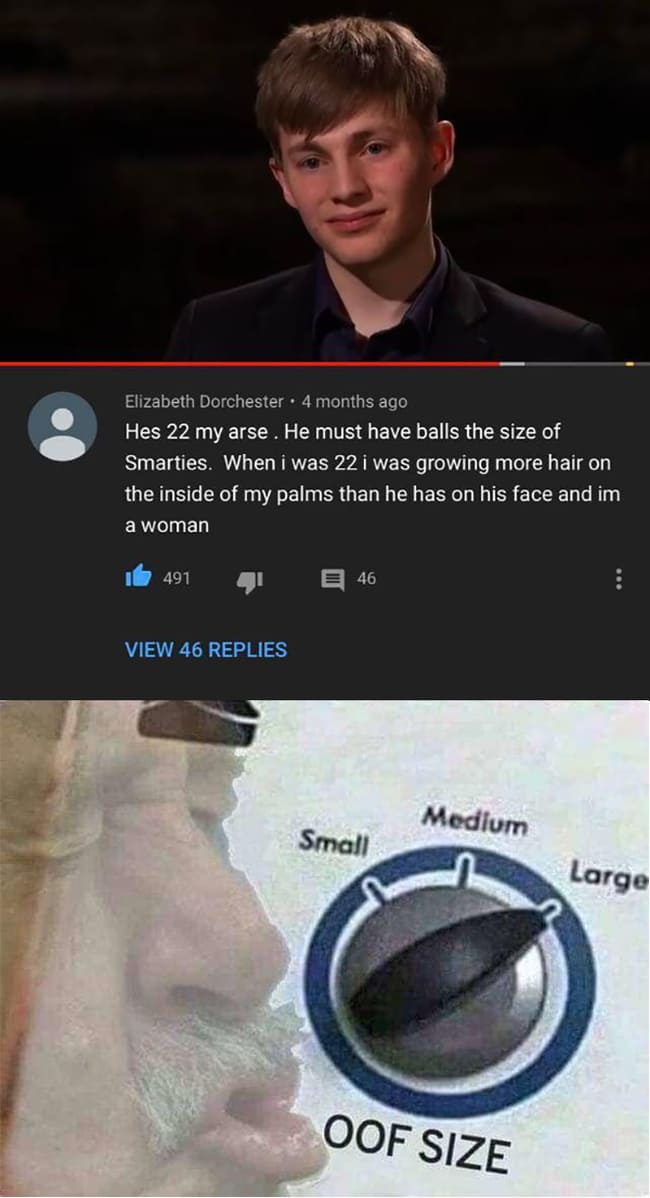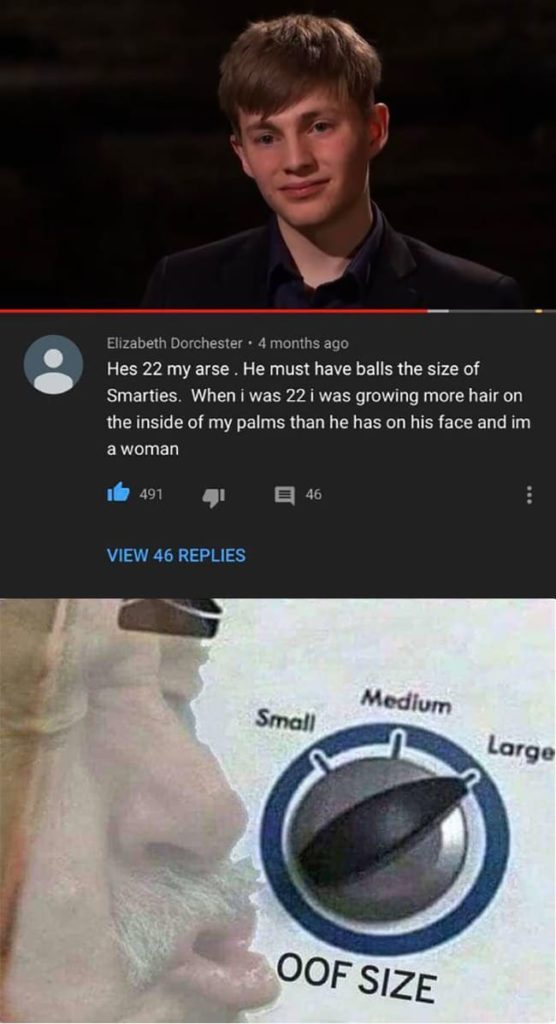 10.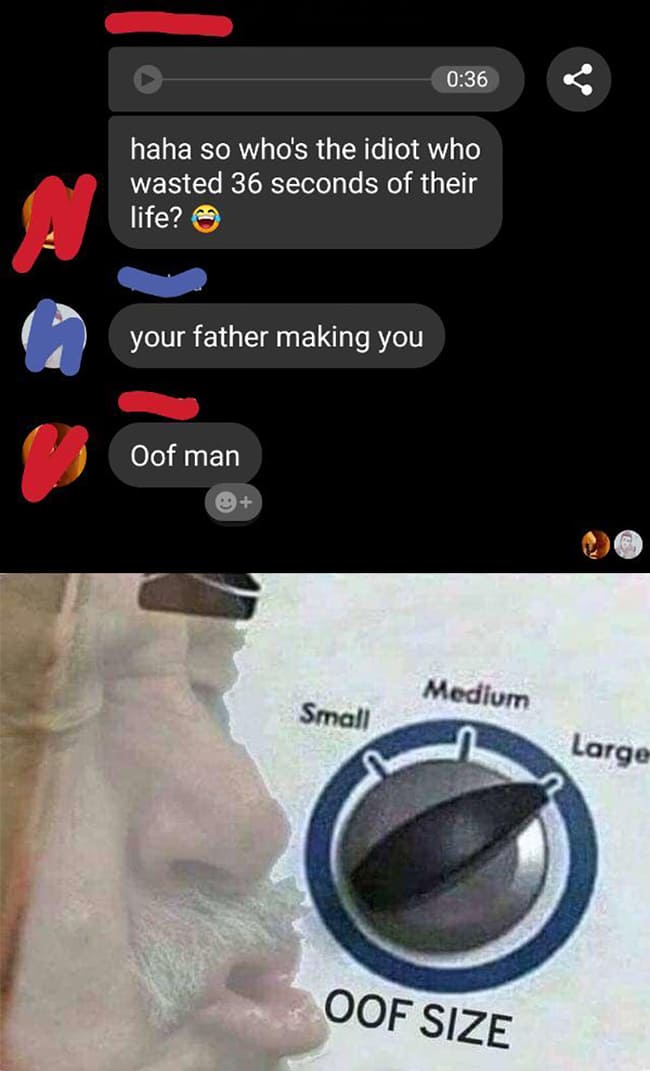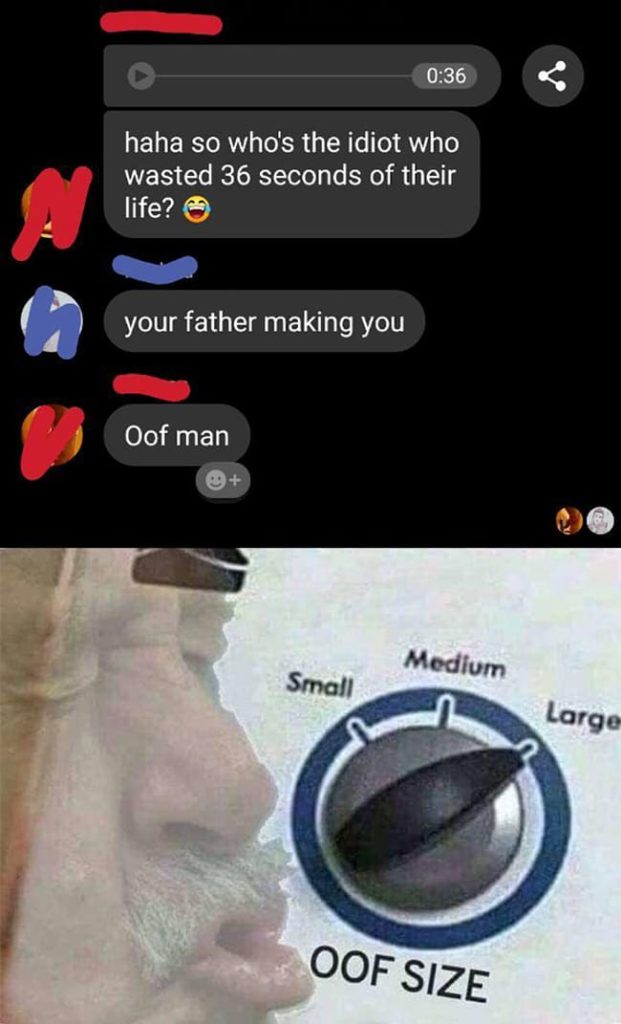 11.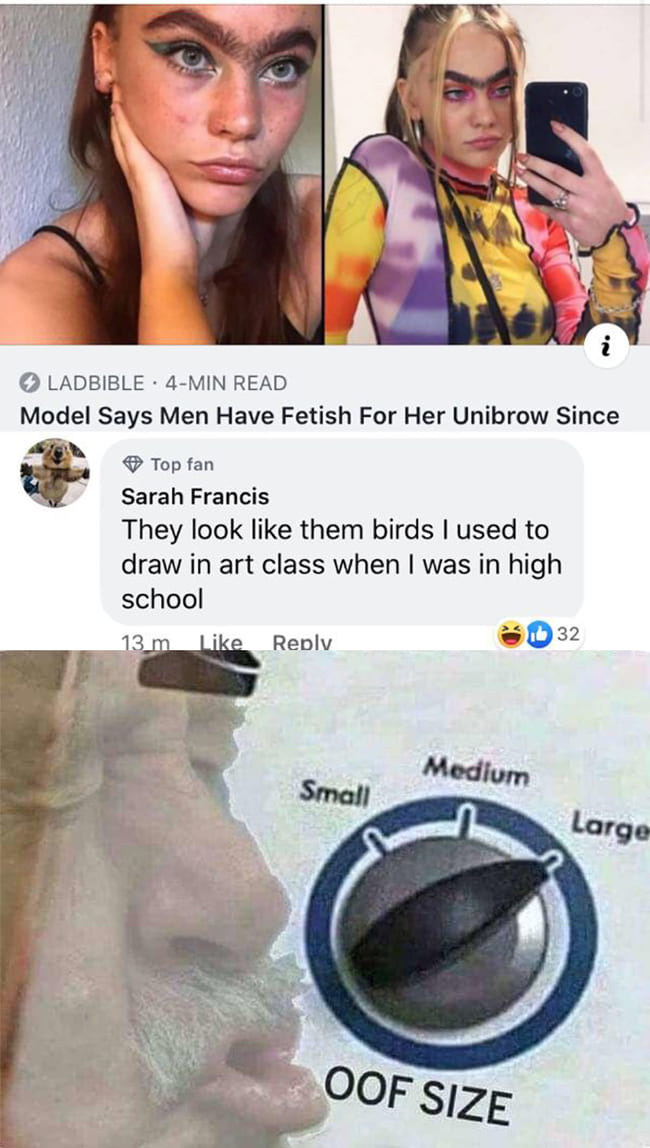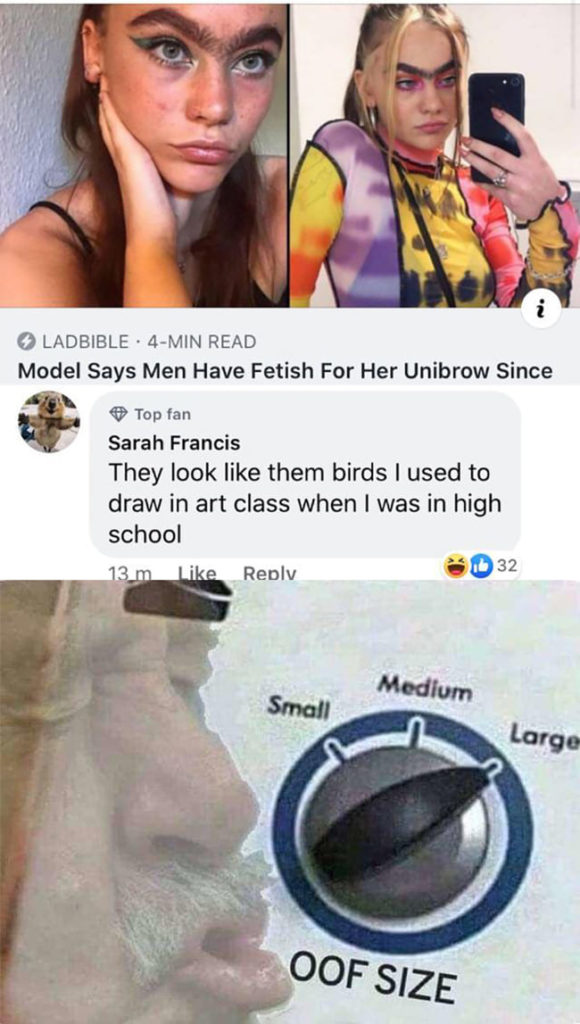 12.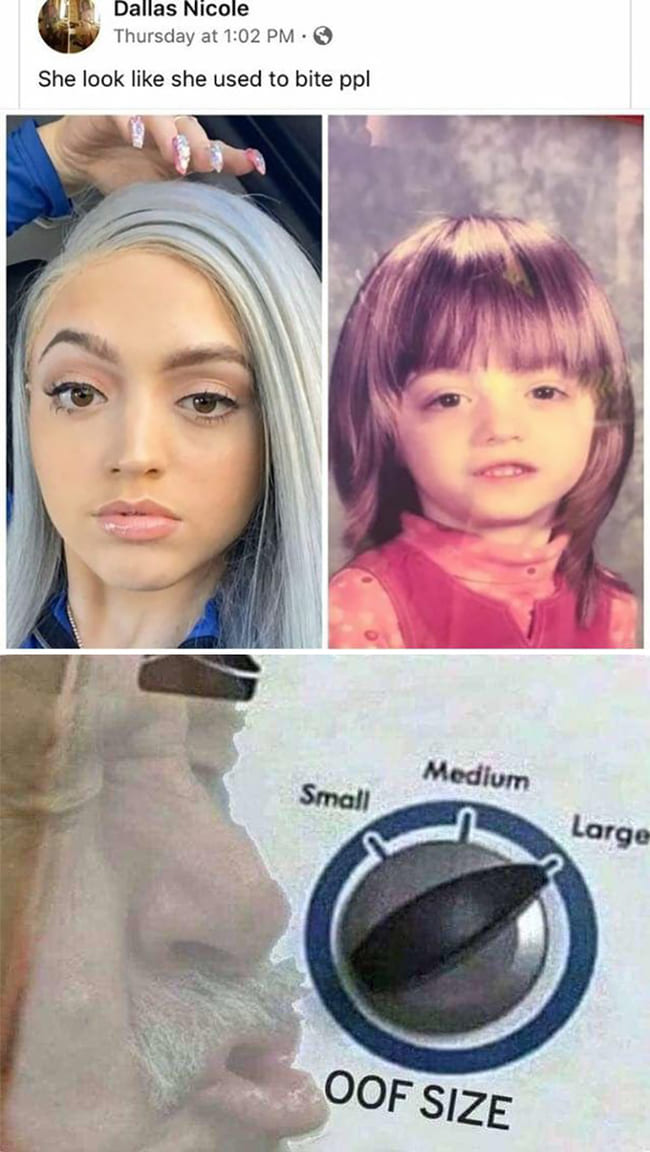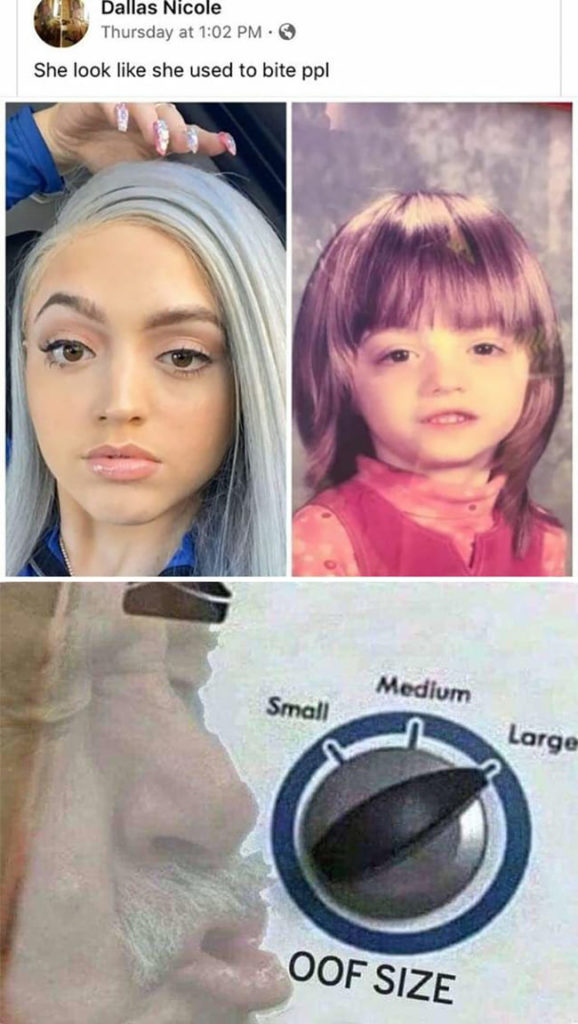 13.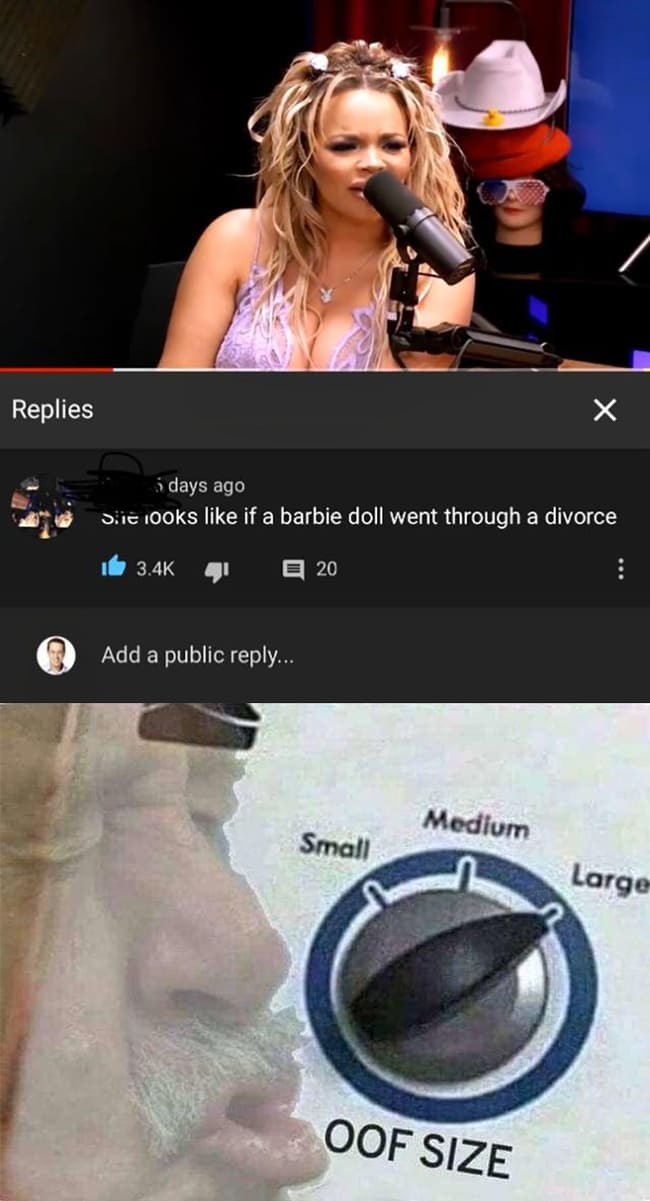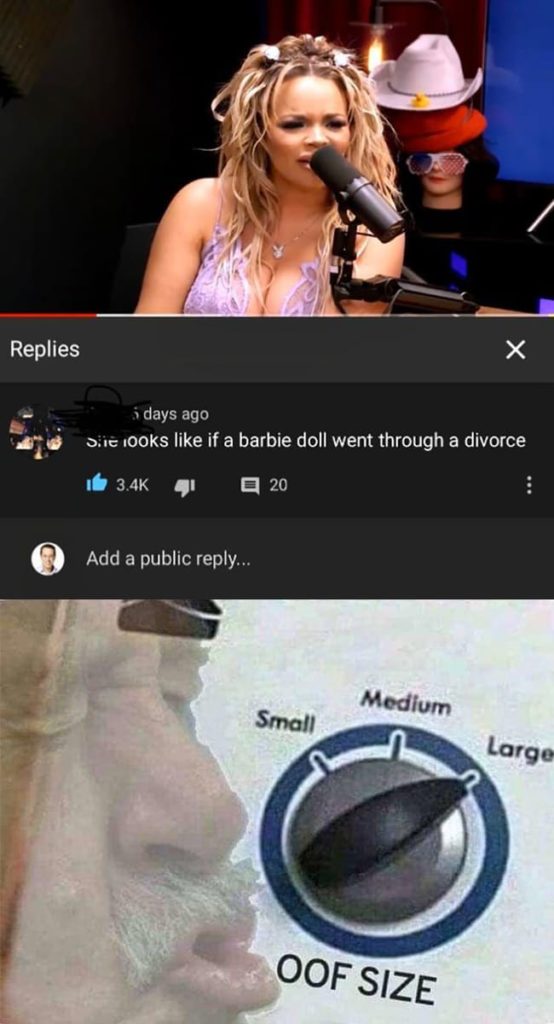 14.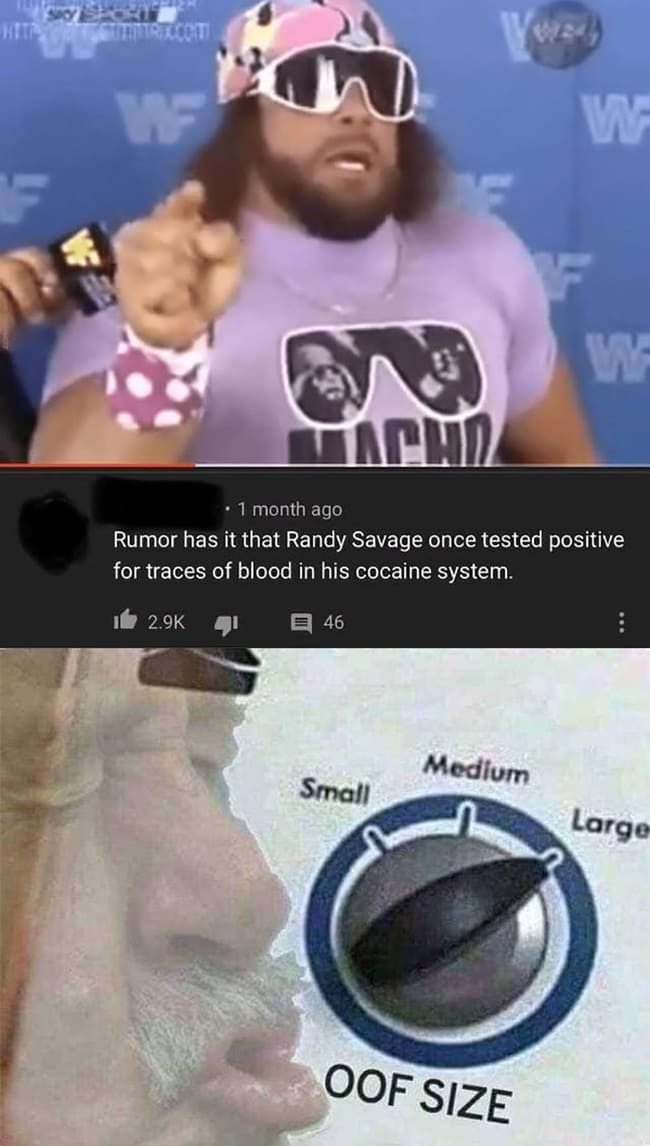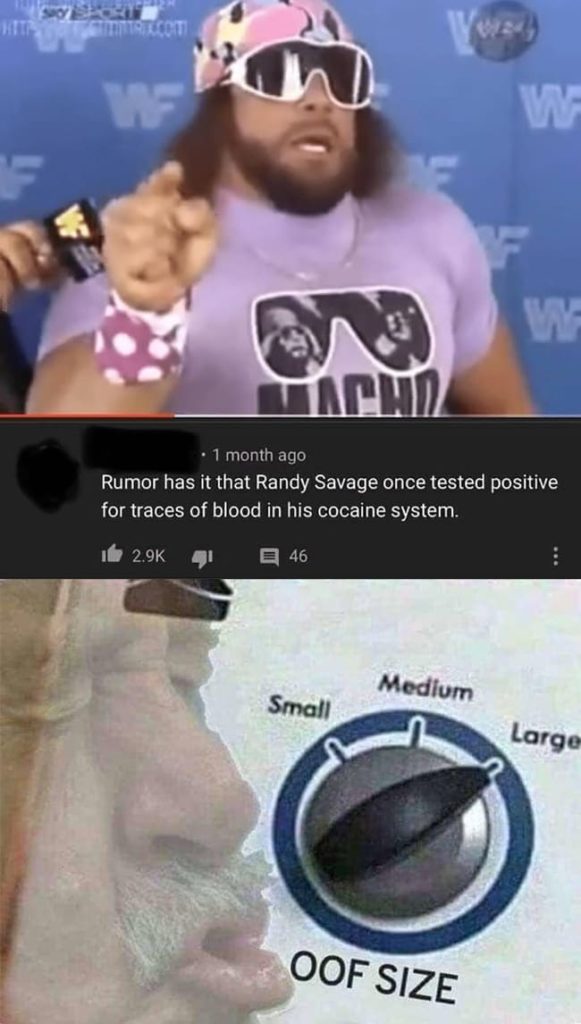 15.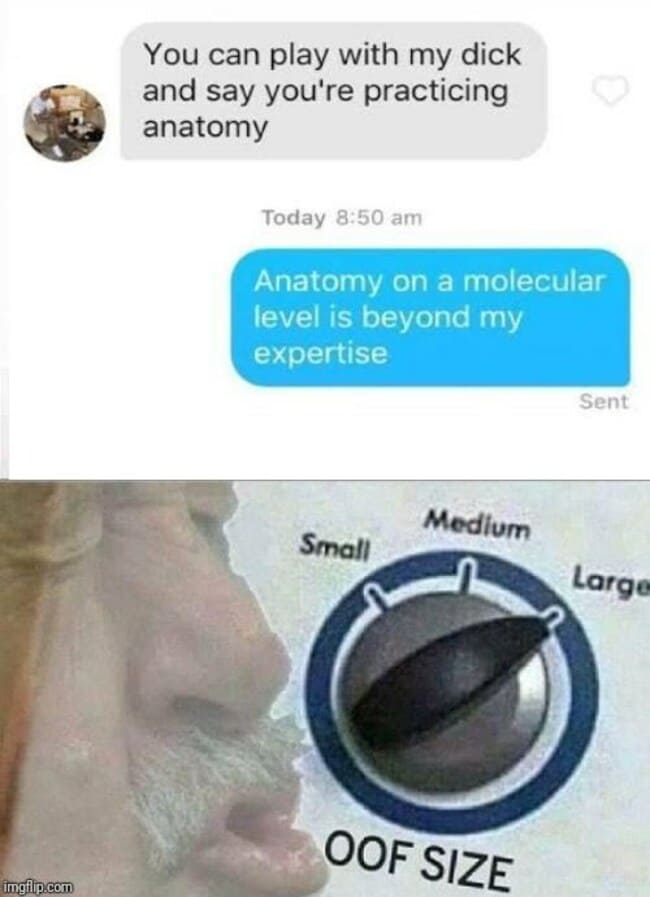 16.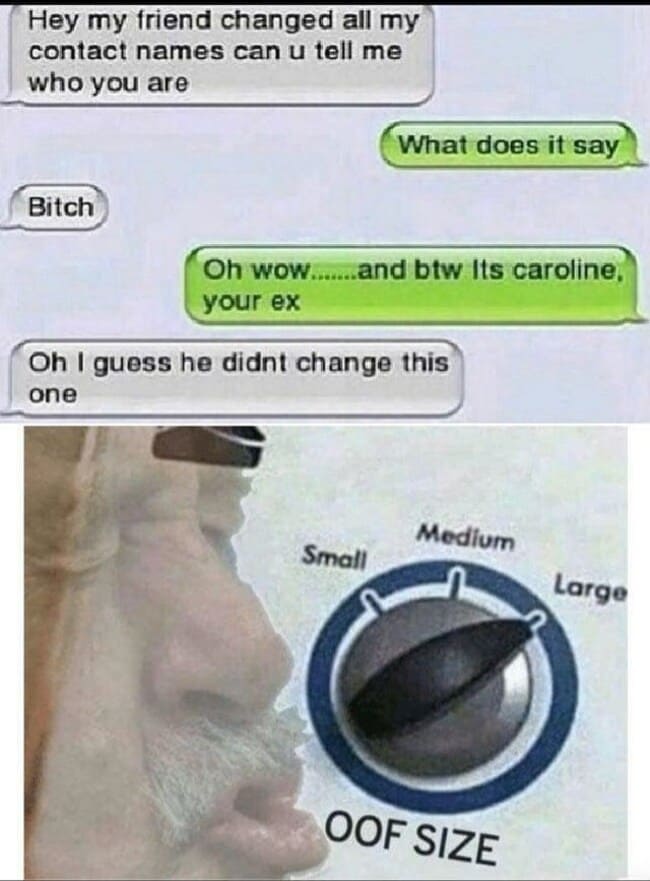 17.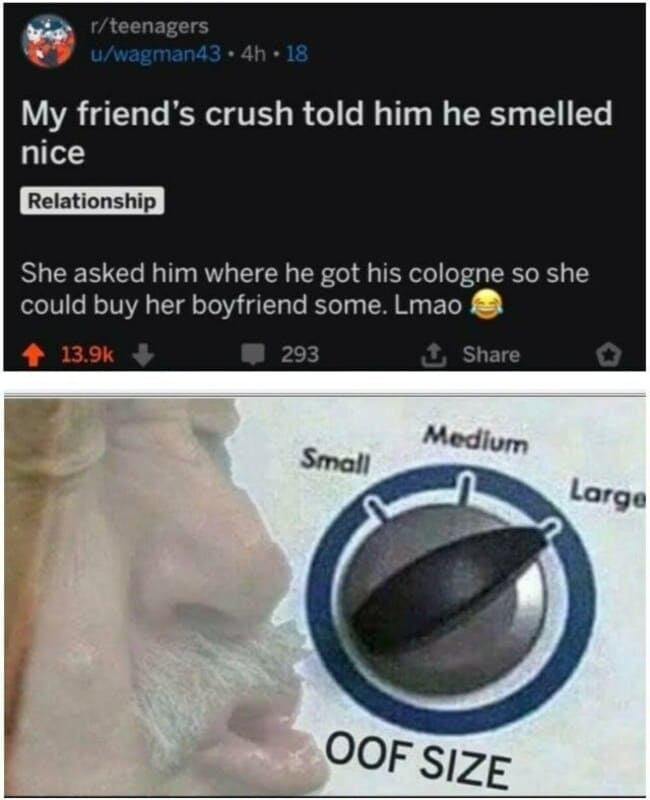 18.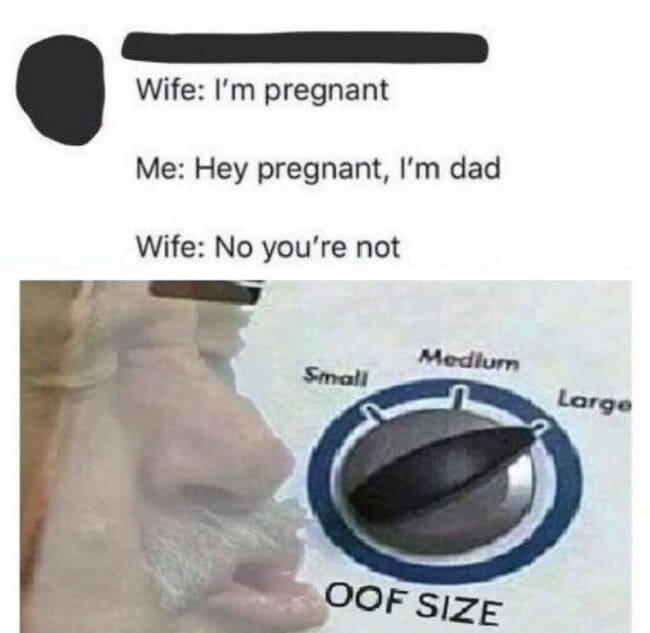 19.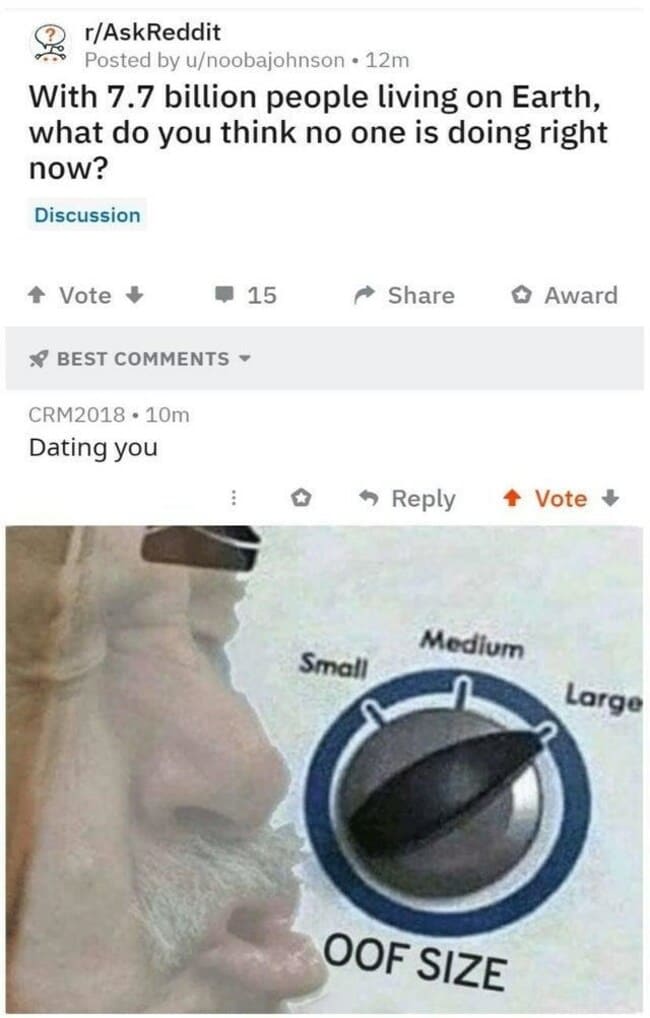 20.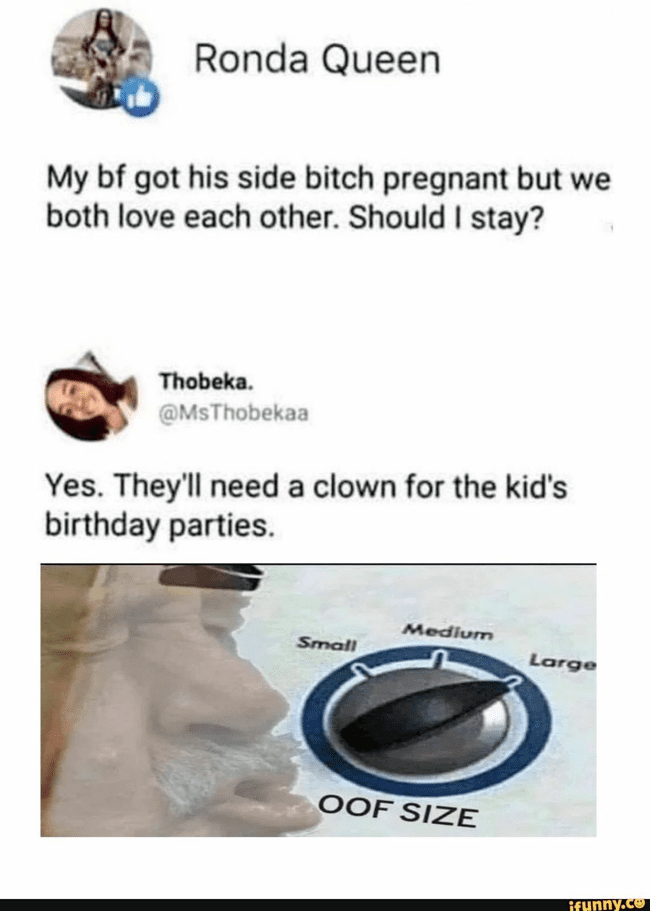 21.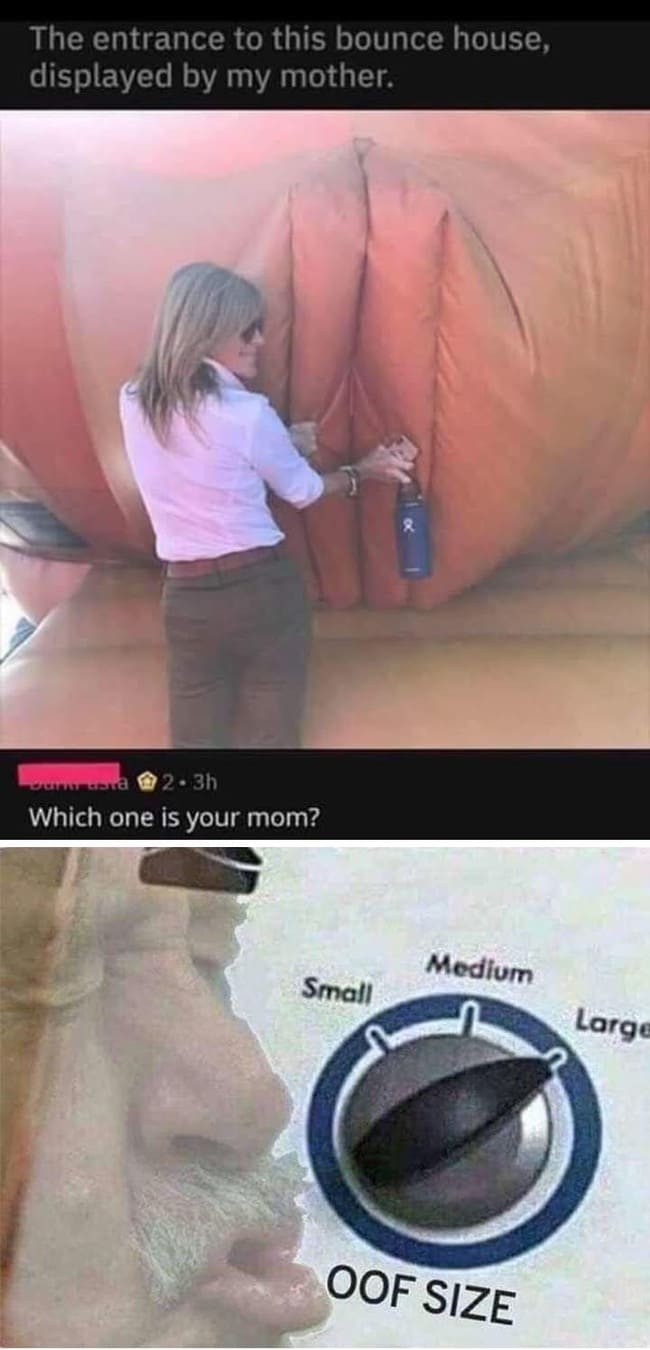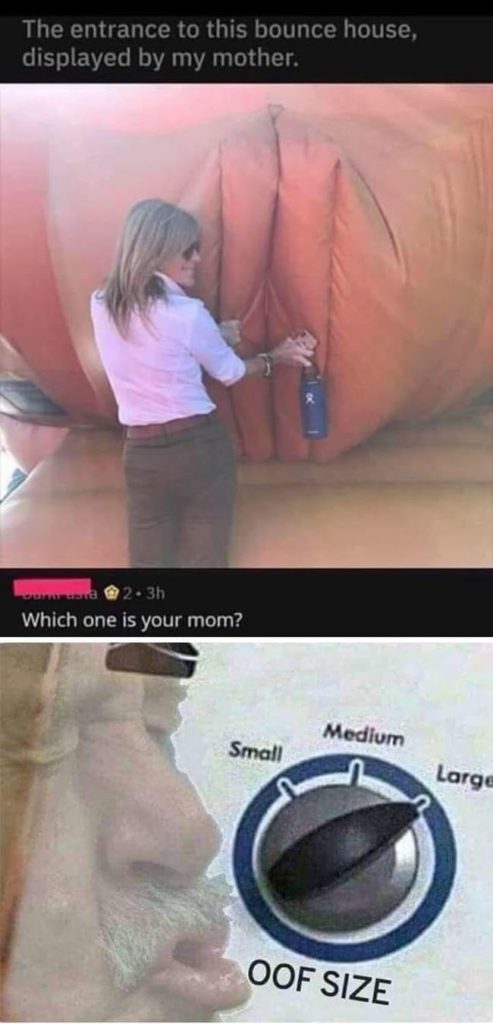 22.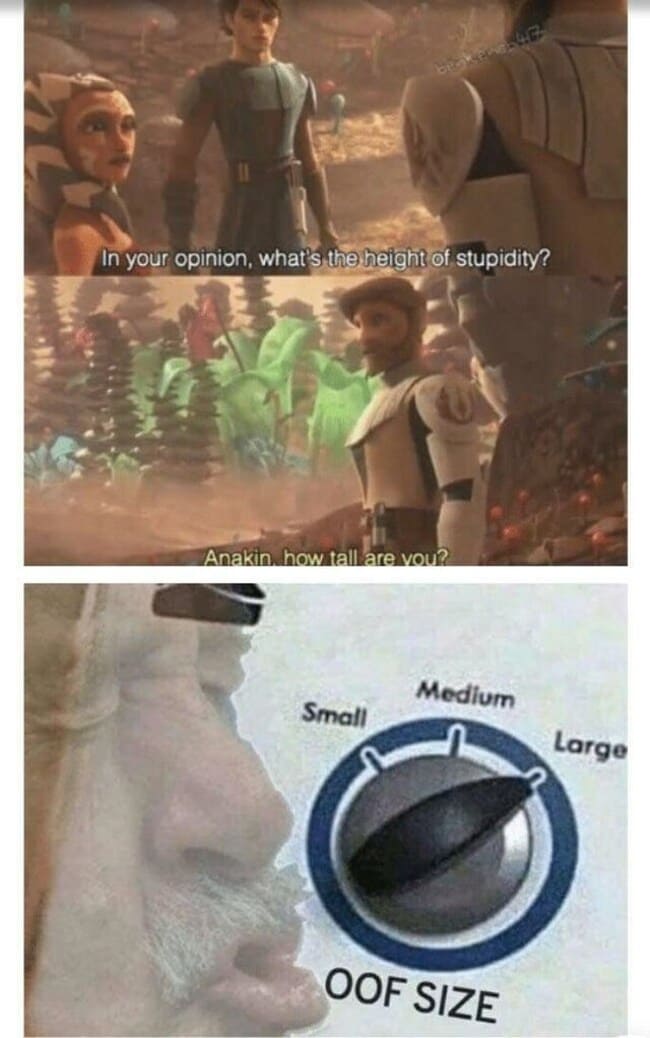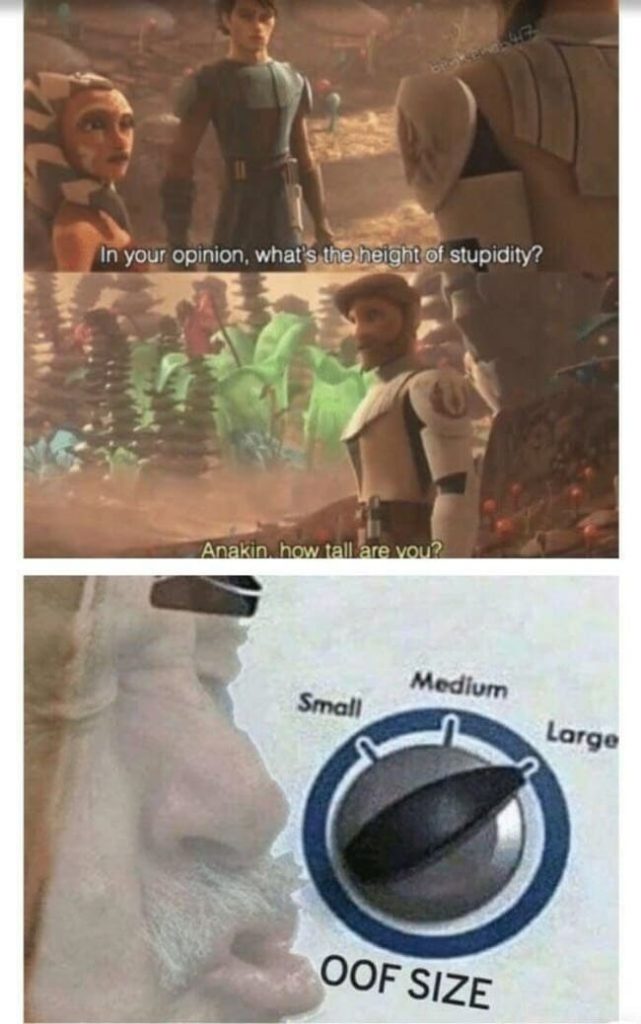 23.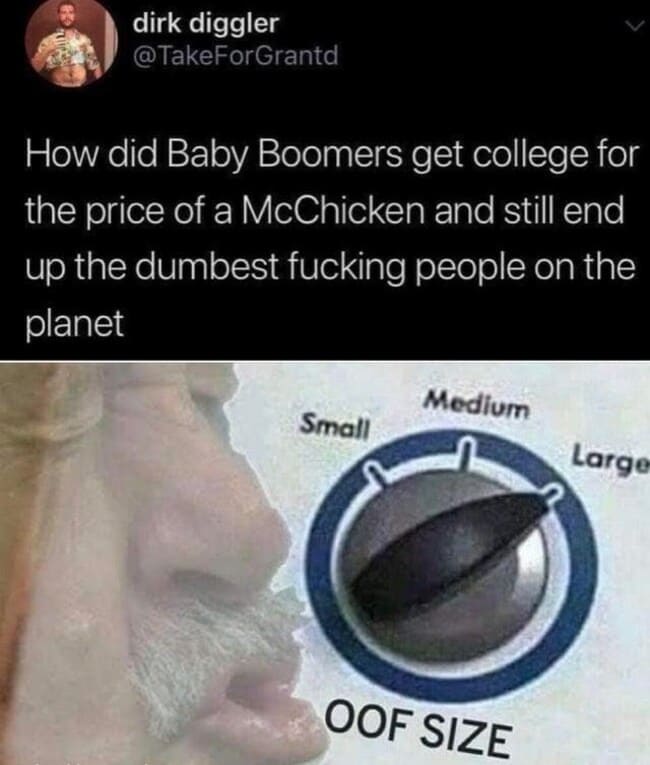 24.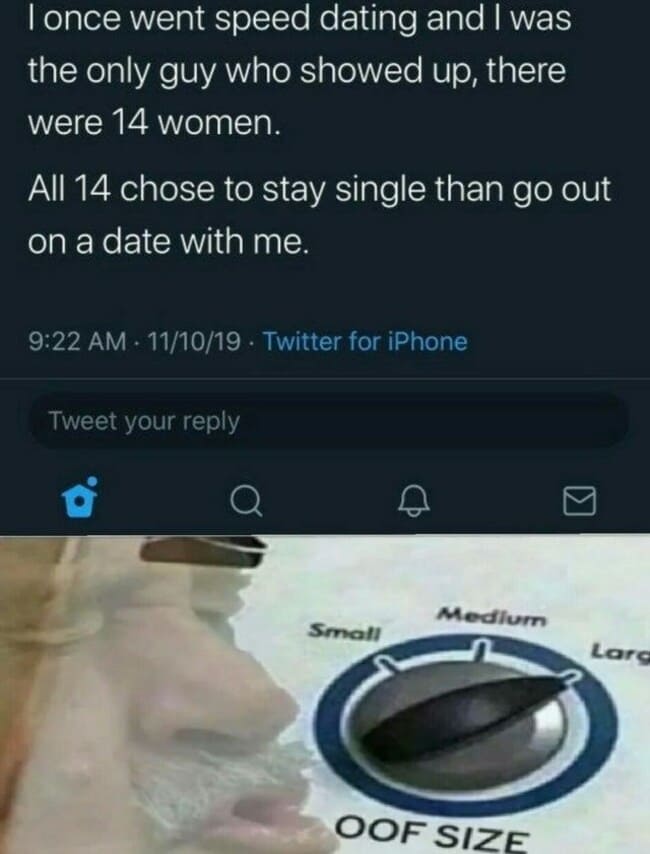 25.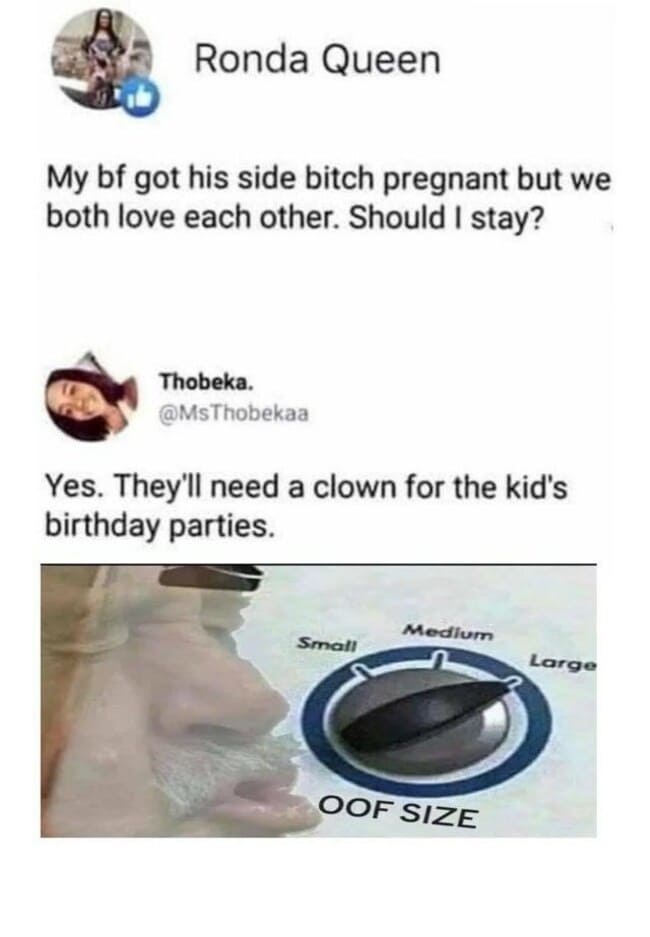 26.
27.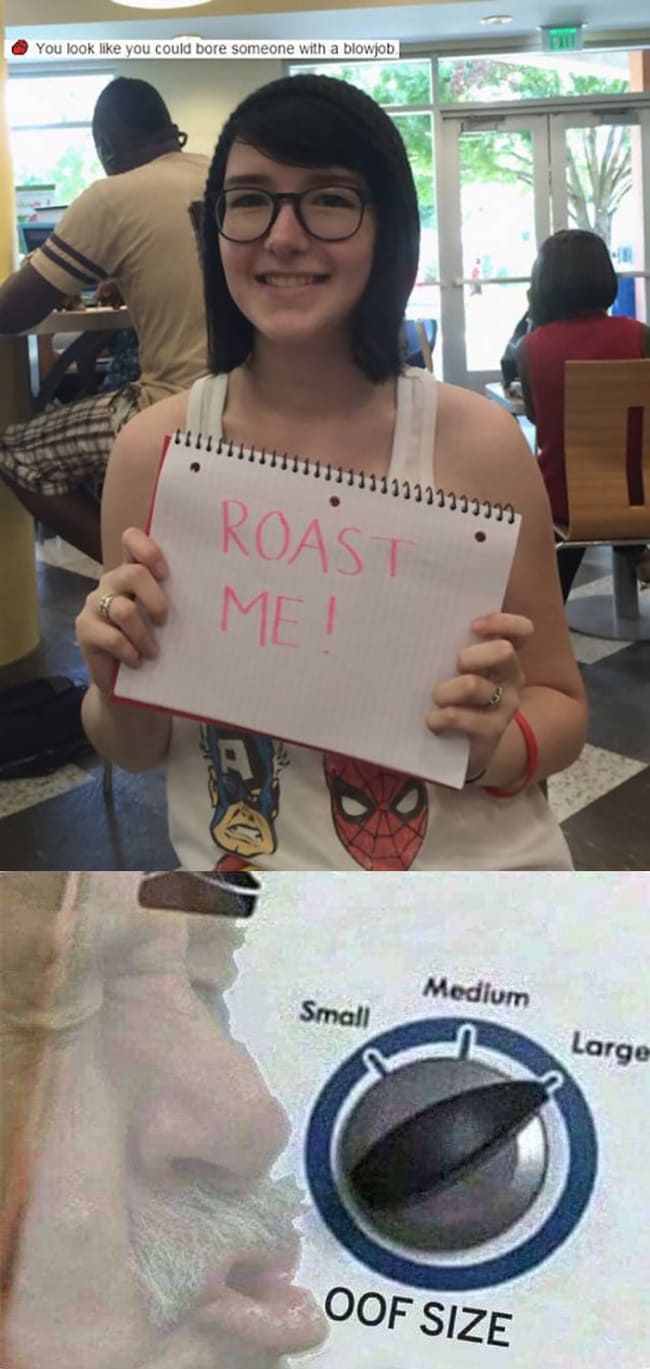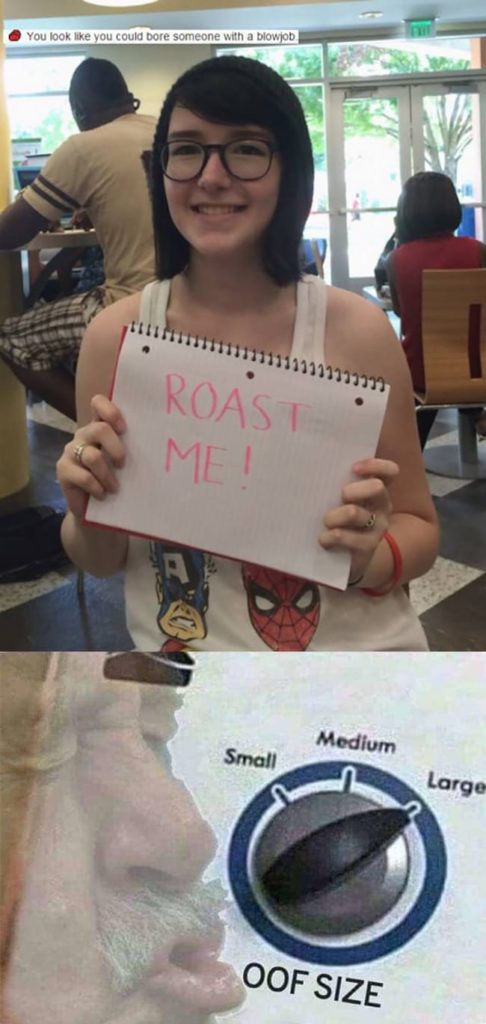 28.
That's a big oof from memes
29.
30.
Google Search History of "Oof Size Large:"